1

of 5 Congress Vice-President Rahul Gandhi on Saturday met some bereaved families of children who died at the Baba Raghav Das (BRD) Medical College last week and expressed his sympathies. Extending his condolences, he told the families that the Congress party was with them in this hour of crisis.
Credit: Twitter/INCIndia
2

of 5 Accompanied by party General Secretary Ghulam Nabi Azad, Uttar Pradesh Congress Committee (UPCC) chief Raj Babbar, former union Minister R.P.N. Singh and legislator Aradhana Mishra, soon after landing at the Gorakhpur airport, the Gandhi scion drove to the house of Brahmdev Yadav at Baghagada village and spoke to the family which lost seven-day-old twins in the tragedy. He took details of the tragedy and tried to verify what according to the parents was the reason behind the deaths of over 60 children in a short span of five days, between August 7-12.
Credit: Twitter/INCIndia
3

of 5
The Congress leaders also assured Yadav that they will try and get him a job. Raj Babbar accused the Bharatiya Janata Party (BJP) government in the state of being a total failure and said it had lost the right to rule. After this, Rahul Gandhi went to the house of Nitesh Shukla in Malanv village and is later scheduled to go to the house of Rama Shankar in Basauli Khurd village and then to the house of Jitendra at Khatauna village.
Credit: Twitter/INCIndia
4

of 5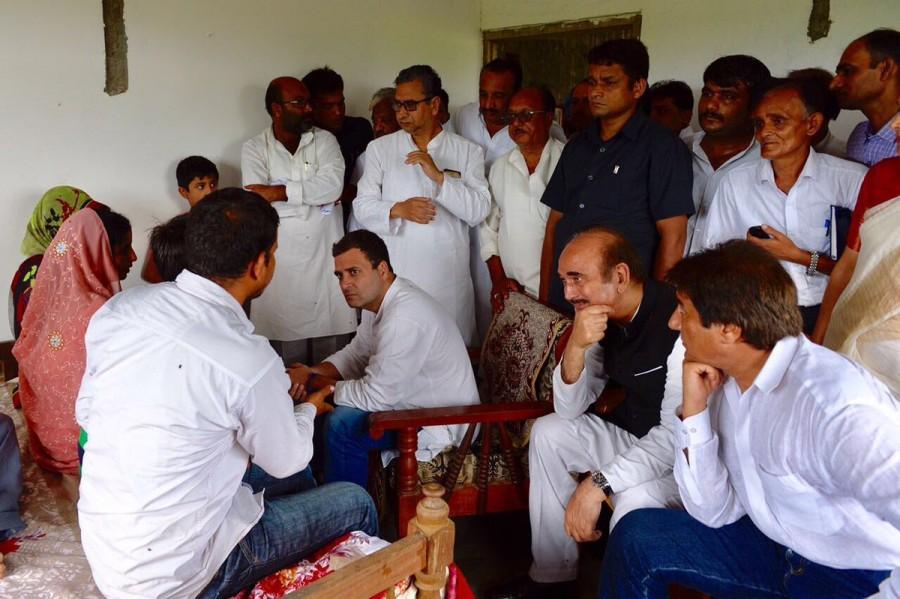 Ghulam Nabi Azad said that "Uttar Pradesh Chief Minister Yogi Adityanath was an MP from Gorakhpur for a straight five times but he did nothing".
Credit: Twitter/INCIndia
5

of 5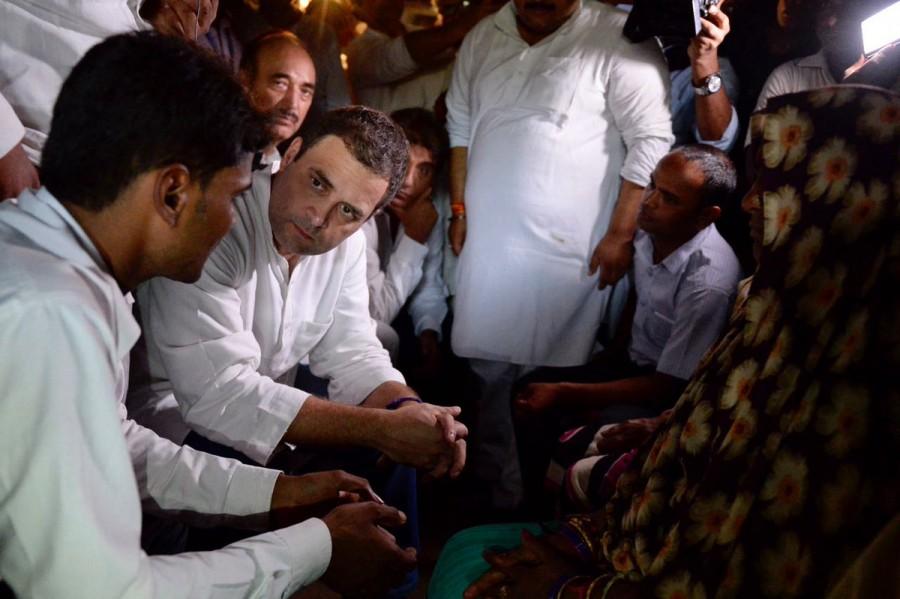 Gandhi did not speak to the media and said that he will say whatever he has to later in the day when he wraps up the visit after visiting the BRD medical college.
Credit: Twitter/INCIndia