1

of 6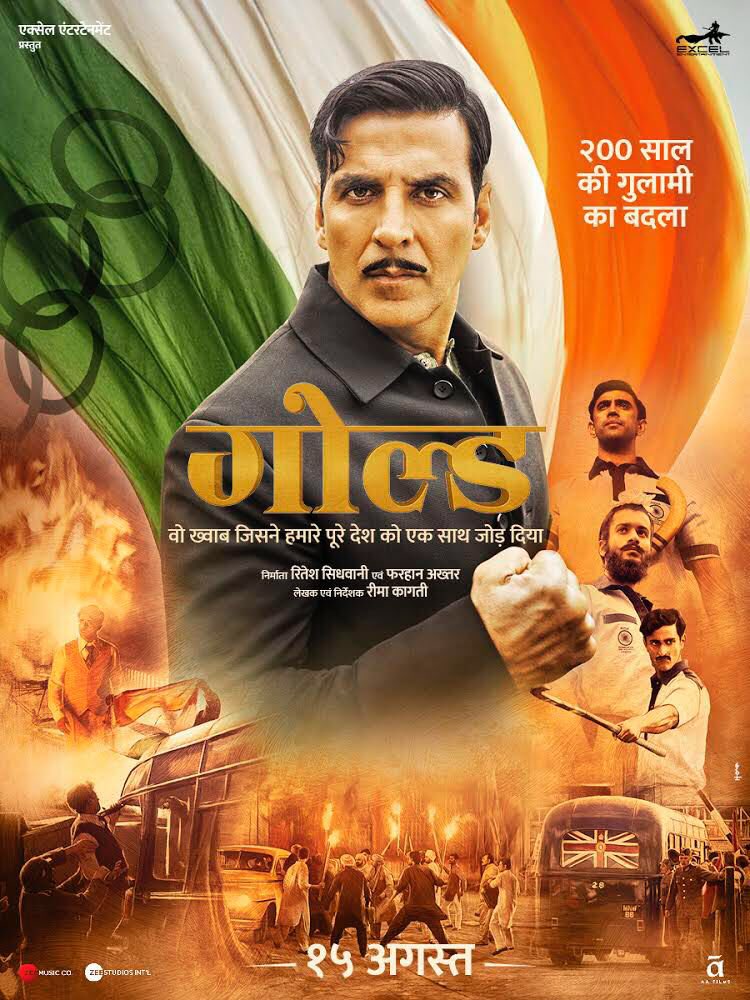 Akshay Kumar unveils new Gold poster
Bollywood star Akshay Kumar unveiled another poster of his upcoming flick, 'Gold'. The poster features Akshay and his team with the background of the Indian flag. The poster carries a strong message in Hindi, which says 'Revenge for 200 years of slavery.' Khiladi Kumar also celebrated a 'golden moment' with his 'Gold' team yesterday during the film's promotions.
Credit: Twitter/akshaykumar
2

of 6 Mouni Roy
Bollywood actor Akshay Kumar has treated fans with the character posters of his 'Gold'en team. The 'PadMan' star took to social media to introduce some of the characters of the film, which boasts of an ensemble cast including Mouni Roy, Amit Sadh, Kunal Kapoor, Vineet Singh, and Sunny Kaushal, among others. "Meet Mrs. Monobina Das, my wife. @Roymouni @excelmovies," Akshay wrote alongside TV sensation Mouni Roy's poster, who is making her debut on the big screen with 'Gold'. The sports drama will take the audience back in time to witness the struggle of a team to make the nation proud. The upcoming flick will release this Independence Day, on the occasion of the 70th anniversary of Free India's first gold medal at the 1948 Olympics.
Credit: Twitter/akshaykumar
3

of 6
Kunal Kapoor
"A brother, a friend and the coach of the dream team. Meet Samrat. @kapoorkkunal @excelmovies," he captioned the poster of Kunal Kapoor.
Credit: Twitter/akshaykumar
4

of 6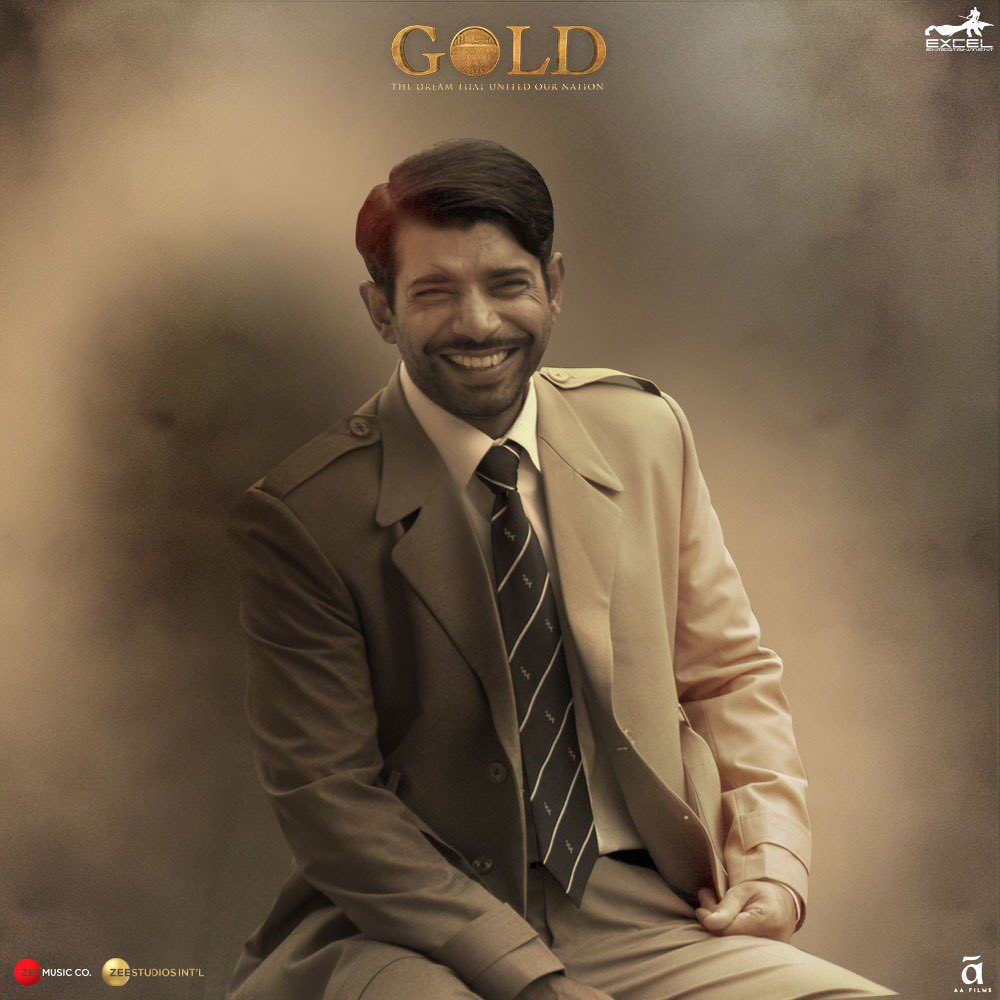 Vineet Singh
"A true leader and a great player. Meet Imtiaz. @ItsVineetSingh @excelmovies," tweeted Akshay.
Credit: Twitter/akshaykumar
5

of 6
Sunny Kaushal
He also shared the poster of Sunny Kaushal with the caption, "Iske sirf naam mein hi nahi, game mein bhi bohot Himmat hain! Meet Himmat Singh. @SunnyK0 @excelmovies"
Credit: Twitter/akshaykumar
6

of 6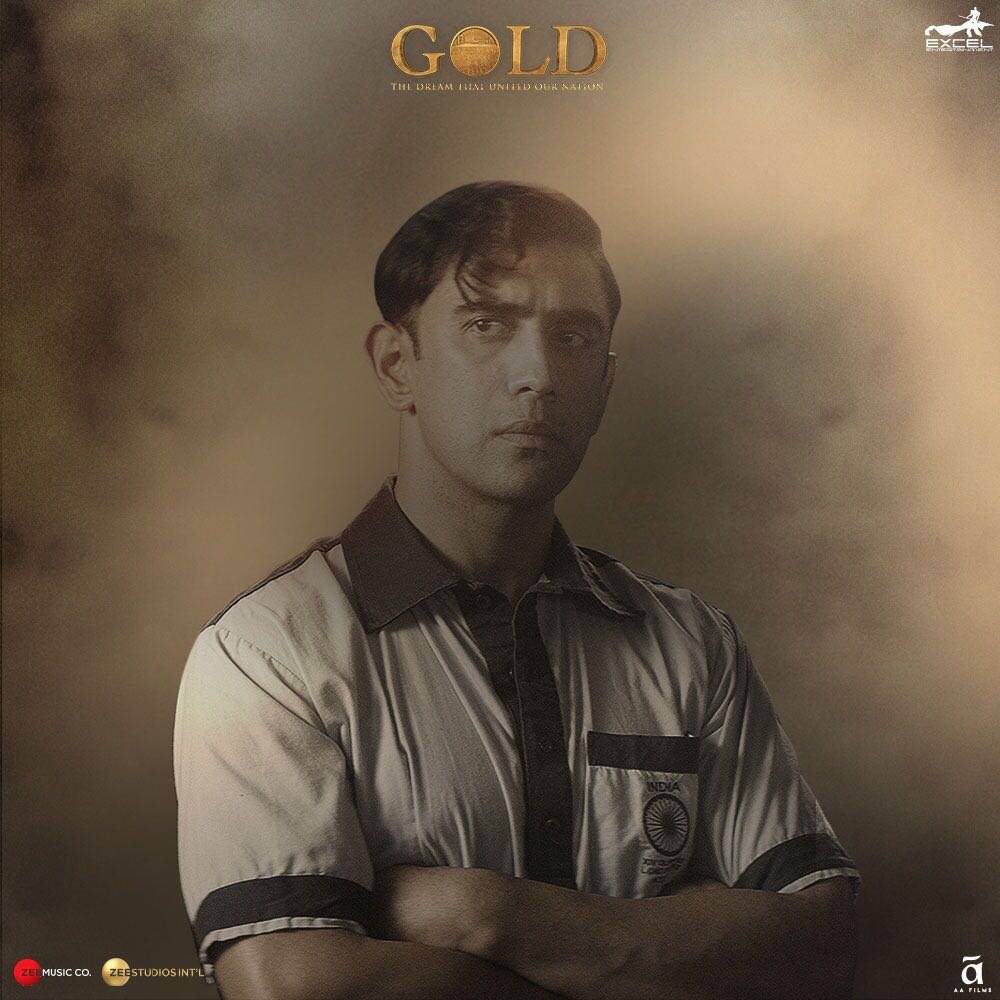 Raghubir Pratap Singh
Akshay tweeted: When he starts playing, the opposition becomes the spectator. Meet Raghubir Pratap Singh. @TheAmitSadh @excelmovies
Credit: Twitter/akshaykumar