1

of 4 Gigi Hadid visits Rohingya camp
American supermodel Gigi Hadid visited Bangladesh to meet the Rohingya Muslim refugees. Ahead of New York Fashion Week this September, the 23-year-old model took her time off to partner with the United Nations Children's Fund (UNICEF). She met the women and children in Bangladesh benefiting from the charity organization's programs. Posting pictures of her humanitarian trip on Instagram, Hadid revealed that she visited the Jamtoli Refugee Camp in Cox's Bazar, Bangladesh. "Millions of people currently require humanitarian assistance, more than half of them are children," she wrote.
Credit: Instagram/gigihadid
2

of 4 Gigi Hadid visits Rohingya camp in Bangladesh
Rohingyas are a Muslim minority ethnic group in Myanmar and are considered to be illegal immigrants.
Credit: Instagram/gigihadid
3

of 4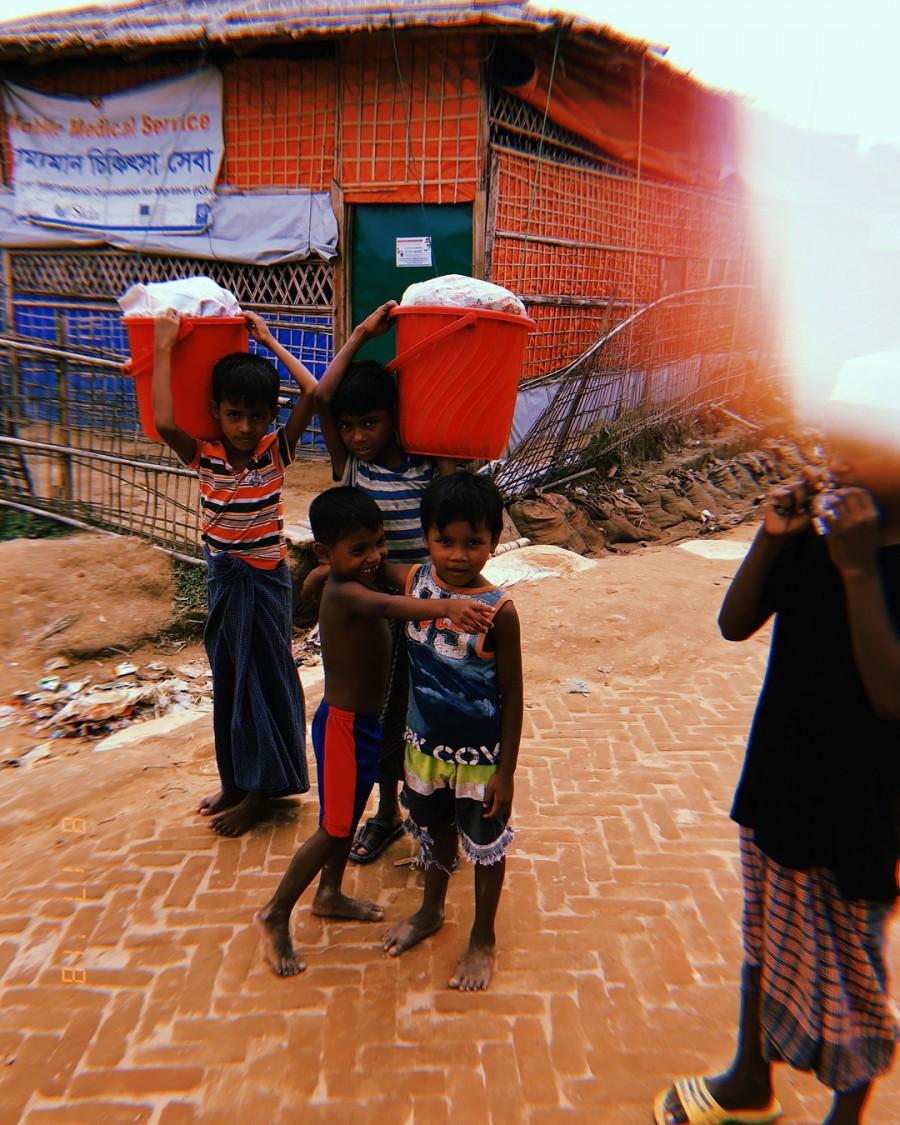 American model Gigi Hadid pays visit to Rohingya refugees
Scores of Rohingya refugees are languishing in Indian refugee camps, after fleeing a brutal Myanmar army campaign that launched in August last year.
Credit: Instagram/gigihadid
4

of 4
Gigi Hadid Visits Refugee Camp In Bangladesh With UNICEF
They are residing in several parts of the country including Jammu, Hyderabad, Haryana, Uttar Pradesh, Delhi-NCR, and Rajasthan.
Credit: Instagram/gigihadid