1

of 5 Jaime Lannister
The smirk of Jaimie's face is one of those smirks that he gives when one of his plans succeed. In this case, it seems that he might have met Tyrion Lannister and both the brothers have come up with a plan.
Credit: Twitter
2

of 5 Cersei Lannister
Cersei is one of the most powerful women in this series. She took over her family kingdom in the most brutal manner. Her looking back at the camera is an indication that she has pulled a killer move to Targaryen. Or she might be looking at what would happen to her palace once the Whitewalkers take over.
Credit: Twitter
3

of 5
Jon Snow and Daenerys Targaryen
The couple who are still unaware of the relationship they share can be seen in this set where they are looking at something with a look of concern. Might be the dead attacking them.
Credit: Twitter
4

of 5
Davos
The look on Davos's face tells a million things. One of the 1st things that come to mind is he can foresee that the dead men are coming to attack them.
Credit: Twitter
5

of 5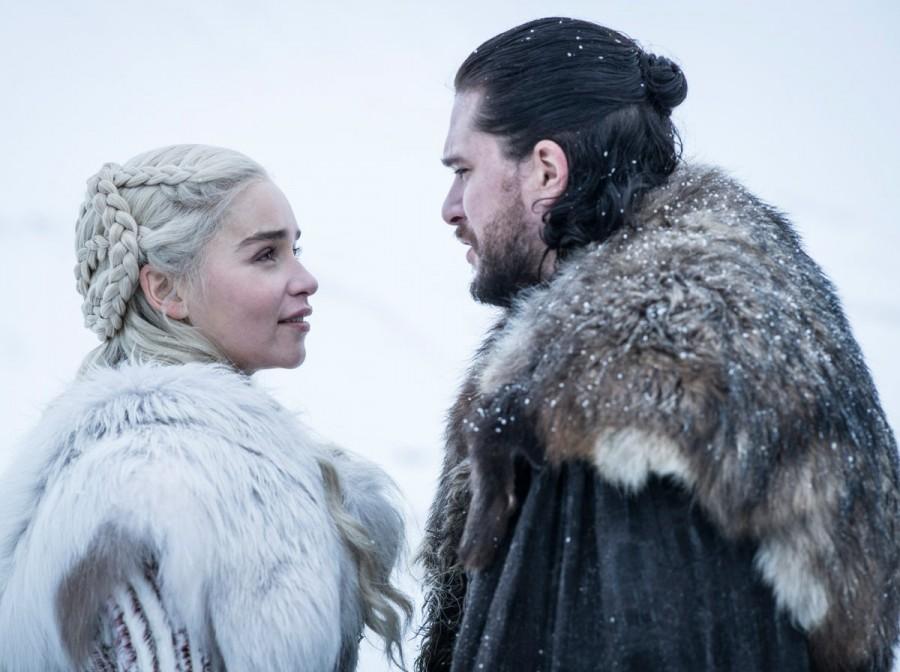 Jon Snow and Daenerys Targaryen's romantic moment
This image sparks several interpretations, like are they going to get married? Despite knowing their relation have they overlooked it and decided to continue? Or are they about to die?
Credit: Twitter