1

of 5 The entire star cast of the team including Varun Sharma, Pulkit Samrat, Ali Fazal, Manjot and Richa Chadha took to the streets to make impromptu visits to the favorite hang out spots of college students. The gang resonated with the fukreypanti of college students and marked visits at the famous eateries in town.
2

of 5 The team figured the most affordable delicious food spots in Mumbai. They appreciated the efforts made by food stalls owners to keep the cost low and still serving lip smacking authentic food.
3

of 5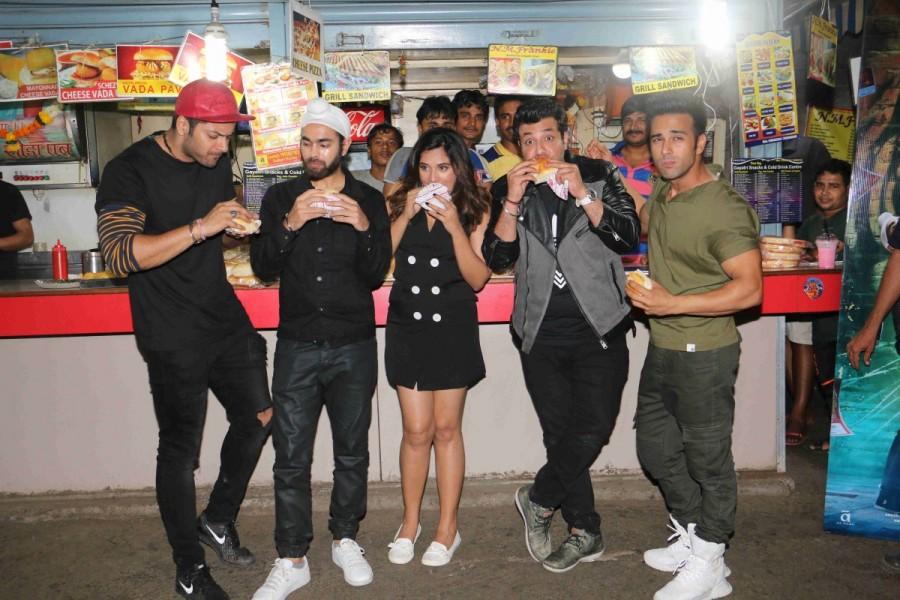 The star cast not only interacted with the fans but also relished the tasty treats. The Fukras visited places like the VJ Cafe, Dheeraj Vadapav, Anand snacks and Jantar Mantar in the suburbs of Mumbai, which are usually flocked by college students.
4

of 5
The story of four Fukras trying to make easy money pleased everyone and when the sequel was announced everyone was naturally delighted. While the audience was curious to witness the story of Hunny, Choocha, Lali and Zafar going forward, the trailer of the film added to the excitement.
5

of 5
The first film touched our hearts with the friendly equation of the four guys and tickled our funny bones at the fun banter between Choocha and Bholi, the trailer of 'Fukrey Returns' too grabbed the same essence making the film even more interesting.