1

of 3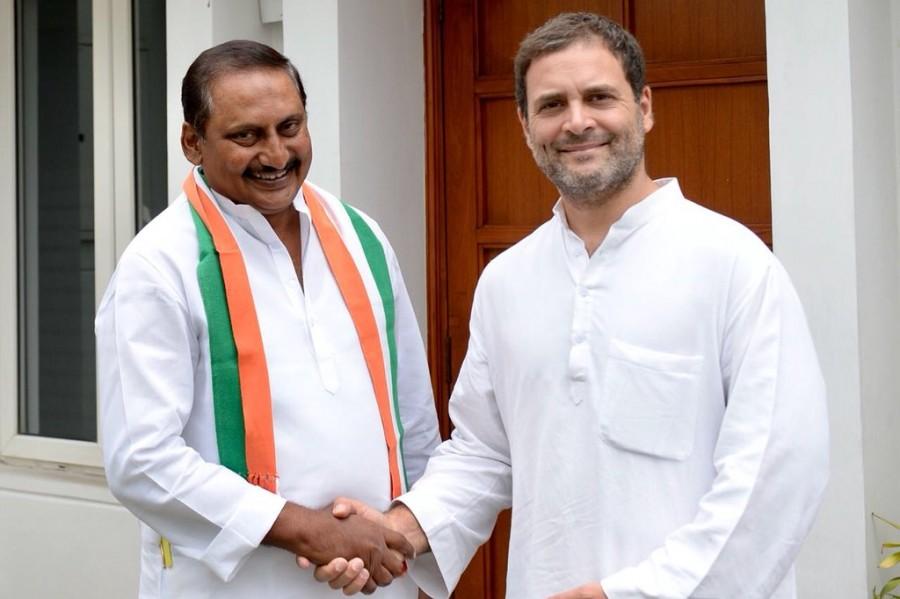 Former Andhra Pradesh Chief Minister N. Kiran Kumar Reddy rejoined Congress after meeting party chief Rahul Gandhi here on Friday. Addressing the media post the same, Reddy said "I am very happy that to come back to the Congress family. I cannot be separated from the Congress party even though I have resigned as the chief minister. My father and I have been Congress MLAs for 8 terms. Whatever identity we have got, it is because of the Congress party." Furthermore, he noted that justice won't be served to Andhra Pradesh and Telangana unless the Congress comes back to power in the Centre.
2

of 3 "In the present circumstances, I strongly feel Congress party should be strengthened. The implementation of the State Reorganisation Act, special status, and special incentive is possible only if Congress comes back to power in the Centre. The central, state governments and Opposition parties have failed miserably in the implementation of Reorganisation Act," he added.
3

of 3
According to reports, Reddy had met former Kerala chief minister Oommen Chandy and other Congress leaders over the last few days, who repeatedly insisted him to come back to the party. Reddy served as chief minister of united Andhra Pradesh before the state was bifurcated in 2014. Post the creation of Telangana, Reddy resigned from his office as chief minister and went on to create his own political party, the Jai Samaikyandhra Party (JSP), in 2014.