1

of 3 Sushma Swaraj meets with Afghan CEO Abdullah Abdullah
External Affairs Minister (EAM) Sushma Swaraj on Thursday met Chief Executive Officer (CEO) of Afghanistan Abdullah Abdullah in Dushanbe. Swaraj is in Dushanbe to participate in the two-day 17th Council of Heads of Government (CHG) meeting of the Shanghai Cooperation Organisation.
Credit: Twitter/MEAIndia
2

of 3
Sushma Swaraj meets with Afghan CEO Abdullah Abdullah
This will be the second CHG meeting since India became a full member of SCO in June last year. Swaraj had also attended the last year's meeting at Sochi. Swaraj also met Foreign Minister of Tajikistan Sirojiddin Muhriddin on Thursday.
Credit: Twitter/MEAIndia
3

of 3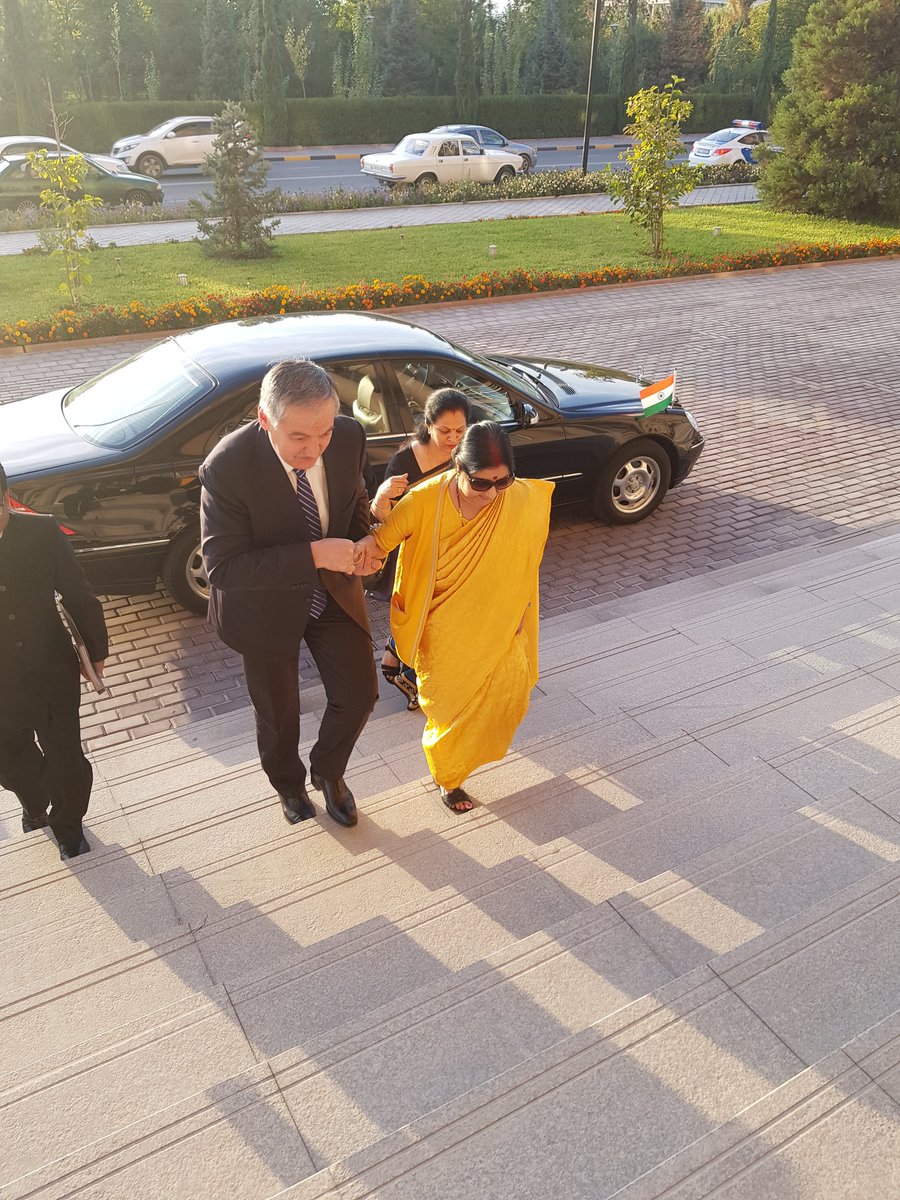 Sushma Swaraj meets Abdullah Abdullah
Swaraj is attending the SCO CHG meeting and shall participate in the restricted as well as extended formats.
Credit: Twitter/MEAIndia