1

of 5
Actor Alec Baldwin walked away with the Outstanding Supporting Actor in a Comedy Series trophy at the 69th Primetime Emmy Awards here for his portrayal of US President Donald Trump on "Saturday Night Live". After accepting his first Emmy since 2009, Baldwin began his speech by saying: "I suppose I should say, at long last, Mr. President, here is your Emmy."
Credit: (Photo by David Livingston/Getty Images)
2

of 5
He said in response to the September 17 awards ceremony's host Stephen Colbert's opening monologue. The host had joked about Hollywood not giving Trump an Emmy for his show "The Apprentice". "Bet he wouldn't have run for president" if he had won the award, said Colbert.
Credit: (Photo by David Livingston/Getty Images)
3

of 5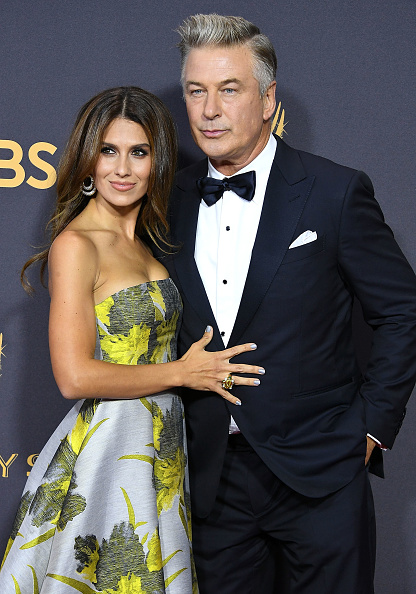 Baldwin continued with his speech where he said: "I always remember once someone told me that when you die, you don't remember a bill that Congress passed or a decision the Supreme Court made or an address made by the president...you remember a song, you remember a line from a movie, you remember a play, you remember a book, a painting, a poem."
Credit: (Photo by Steve Granitz/WireImage)
4

of 5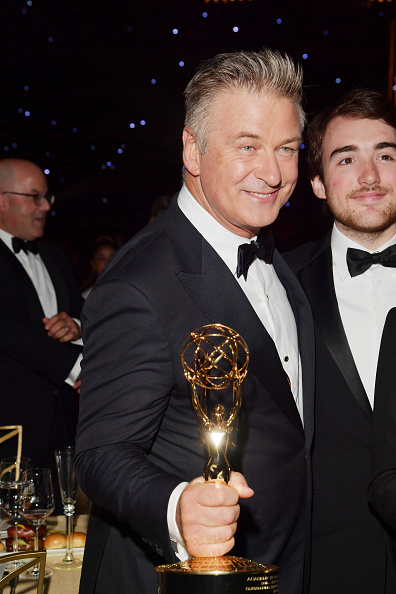 "What we do is important, and for all of you out there in motion pictures and television, don't stop doing what you're doing. The audience is counting on you," he said to the crowd that consisted of stars like Robert De Niro, Oprah Winfrey and Kevin Spacey.
Credit: (Photo by Lester Cohen/WireImage)
5

of 5
Baldwin, who had won Emmy in 2008 and 2009 for his portrayal of Jack Donaghy on "30 Rock", defeated Louie Anderson, Tituss Burgess, Ty Burrell and Tony Hale and Matt Walsh to win the honour.
Credit: (Photo by Kevin Winter/Getty Images)