1

of 5 Pilgrims from Uttar Pradesh, Uttarakhand, Bihar, Punjab, Madhya Pradesh, Delhi and Rajasthan travelled miles to be part of the festivities, an official said.
2

of 5 Amid tight security, all the roads were chock-a-block with people as they headed for the Har Ki Paudi's Brahm Kund.
3

of 5
They offered water to the Sun god and gave alms to beggars and the needy. They prayed to Lord Vishnu as this day is devoted to him.
4

of 5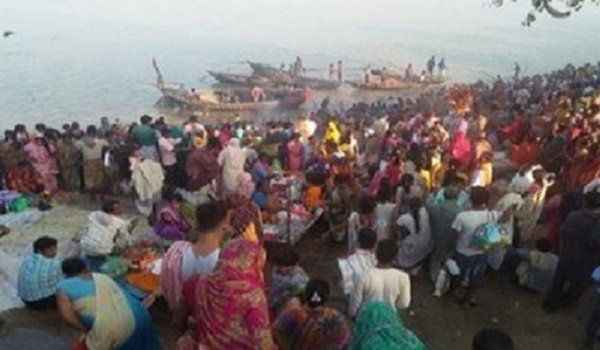 Senior Superintendent of Police (SSP) Krishna Kumar V.K. informed that adequate security deployment has been done keeping in view the large turnout in the city.
5

of 5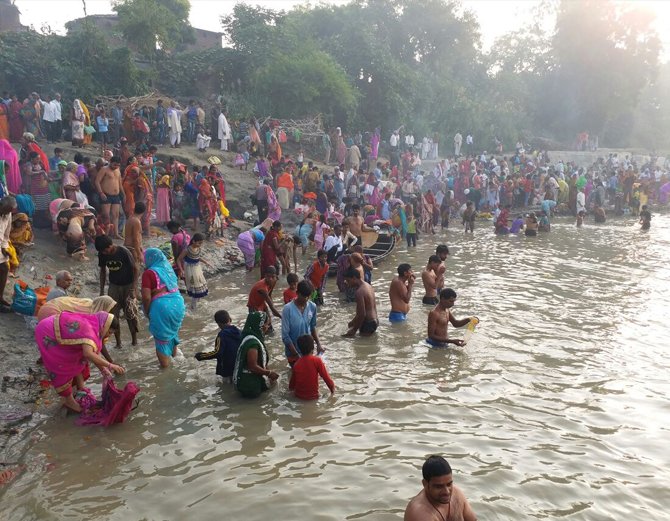 He added that patrol of all the banks, ghats and even the rivers by the 'Jal Police' was taking place.