1

of 5 At least three persons were killed in a gas cylinder blast that shattered a residential building in the city's southern suburb early on Monday, a police official said. "An LPG cylinder exploded on the ground floor of a two-storeyed building sometime between 6 and 7 a.m. in Ejipura area. The building collapsed," an official from the Commissioner of Police office told IANS.
Credit: IANS
2

of 5 "So far three persons have been found dead. We have rescued four persons from the debris, while two others have been rushed to a nearby hospital."
Credit: IANS
3

of 5
An official from the Karnataka State Fire and Emergency Services said at least four more were suspected to be trapped under the debris.
Credit: IANS
4

of 5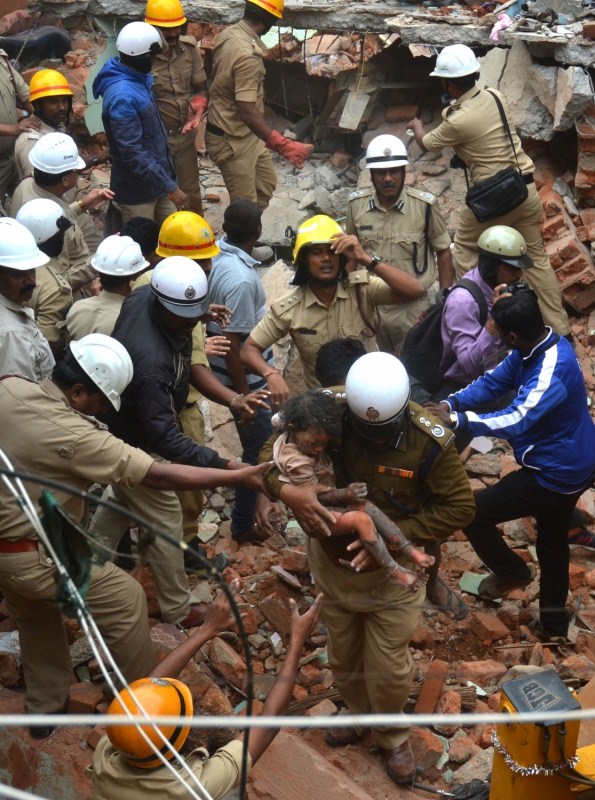 Some 40 fire services personnel were carrying out the rescue operations, the official added.
Credit: IANS
5

of 5
State Home Minister Ramalinga Reddy visited the site.
Credit: IANS