1

of 3
The Lord Venkateshwara Tirupati Balaji Temple was opened in the Hindu holy town of Kurukshetra in Haryana on Sunday. The temple, under the Tirumala Tirupati Devasthanams (TTD) Trust, Kurukshetra, was opened to public by Chief Minister Manohar Lal Khattar in Kurukshetra, around 110 km from here. Khattar said that the temple would become a hub of visitors as devotees, especially from north India, would not be required to go to Tirupati (Andhra Pradesh) for worshipping Lord Venkateshwara. Built near Kurukshetra's famous Brahma Sarovar and spread over 5.52 acres of land, the temple is the biggest in north India, he said. An amount of about Rs 34 crore would be spent on the construction of this project, out of which Rs 18 crore has already been spent.
Credit: Twitter/mlkhattar
2

of 3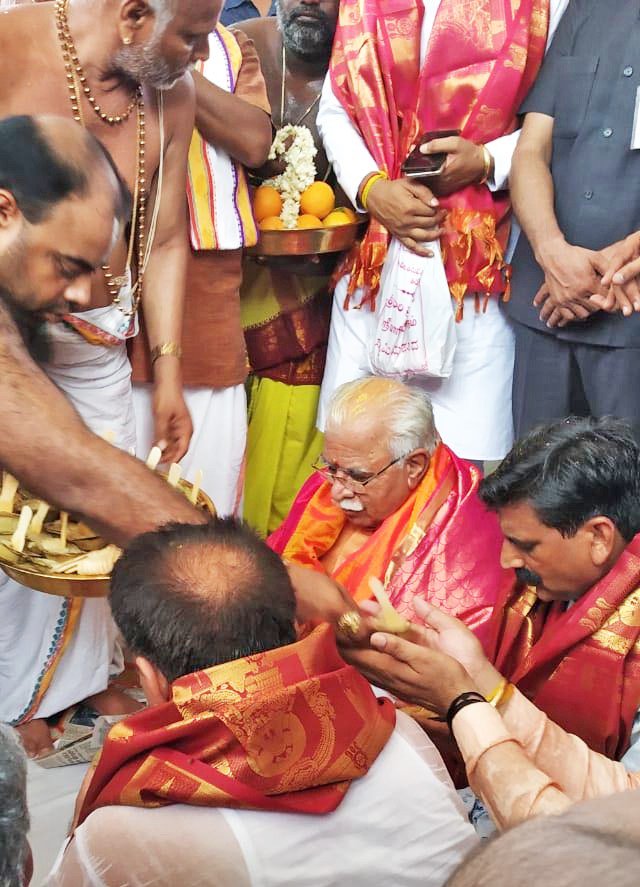 "It took hard work of thousands of contractual labourers and 1,500 tonnes of graphite brought from Tamil Nadu to complete the miniature replica of Tirupati temple in Haryana," a spokesman of the state government said here.
Credit: Twitter/mlkhattar
3

of 3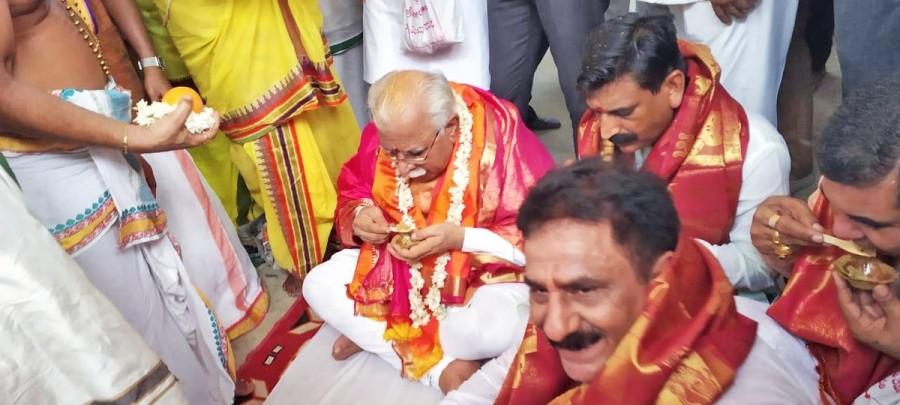 A local committee has also been constituted for managing the affairs of the temple. The temple would remain open from 6 a.m. to 9 p.m. for pilgrims, the spokesman said.
Credit: Twitter/mlkhattar