1

of 3 Sandalwood actor Chiranjeevi Sarja and Meghana Raj got hitched as per Christian tradition at Koramangala church in Bengaluru on Sunday. The couple have been romantically linked for over 10 years. The marriage of actor Chiranjeevi and Meghana was a private affair and it was attended by the couple family members and close friends. The couple will now host a grand Hindu wedding on 2 May at the Palace Grounds. They have planned for a grand wedding reception on May 2 which will be graced by the film industry. Check out more pictures from Chiranjeevi Sarja and Meghna Raj's church wedding right here.
2

of 3 Sandalwood stars Chiranjeevi Sarja and Meghana Raj weds according to Christian Tradition.
3

of 3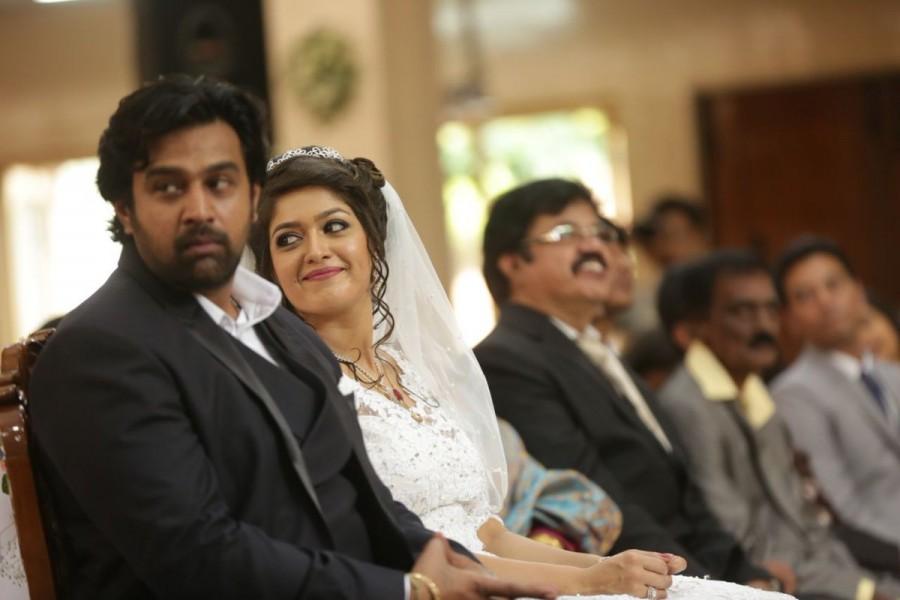 At this juncture, IBTimes conveys our hearty wishes to the newly wed couple.