1

of 5
The ruling AIADMK's newly elected General Secretary V.K. Sasikala on Saturday said the party would not project any individual other than late party founder M.G.Ramachandran, late C.N. Annadurai and the late J. Jayalalithaa.
2

of 5 Sasikala formally took charge as the party's General Secretary after she was elected unanimously on December 29 at the AIADMK's general council meeting. A close aide of late Chief Minister and party General Secretary J. Jayalalithaa for the past 33 years, Sasikala came to the party headquarters and took charge signing some papers.
3

of 5
Addressing party members, Sasikala said Annadurai, MGR and Jayalalithaa are the identities of this massive organisation. "Other than these people nobody else will be projected in the forefront," Sasikala said. She said MGR and Jayalaltihaa were leaders beyond caste and religious lines and the party would continue to follw their path.
4

of 5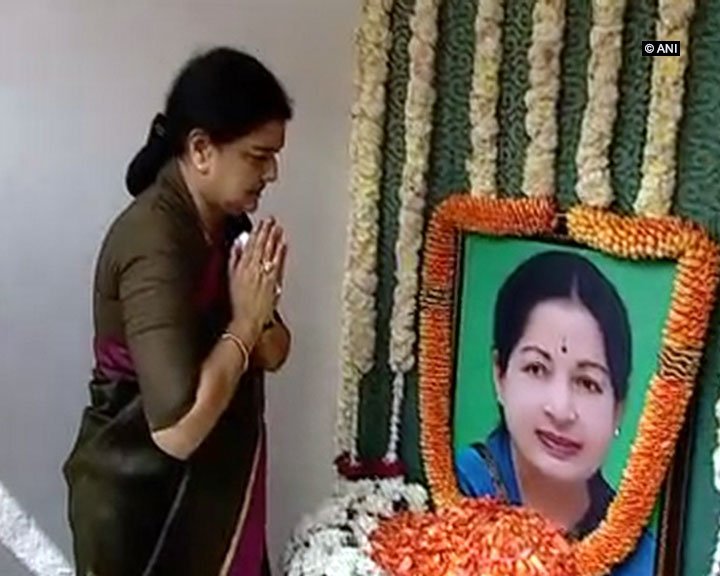 Sasikala said the birth centenary of party founder MGR begins on January 17, 2017 and the party would celebrate that in a grand manner throughout the year. She said the party would urge the central government to issue a commemorative stamp and also a currency coin with MGR's image.
5

of 5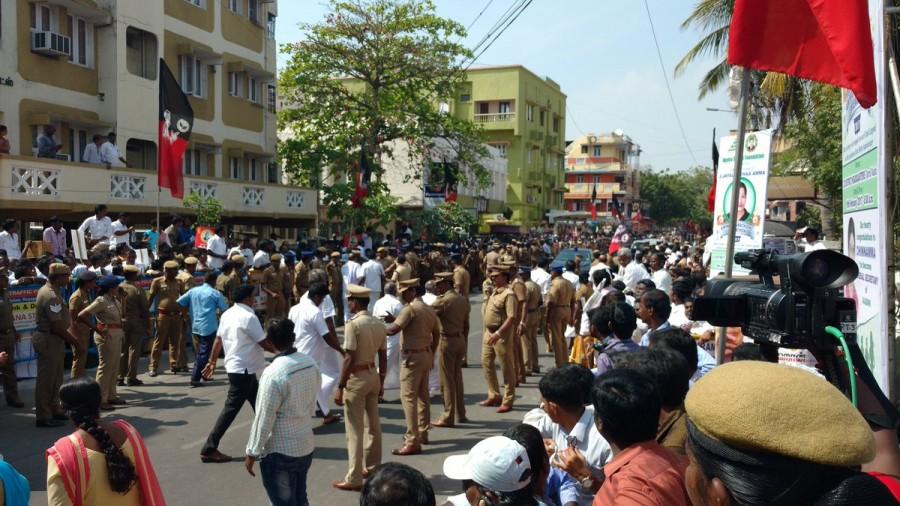 Earlier arriving at the party office, she garlanded MGR's statue installed there. Chief Minister O. Panneerselvam, state ministers, party leaders and legislators greeted her. Outside the party office there was a sizeable crowd of party cadres who greeted Sasikala.