1

of 5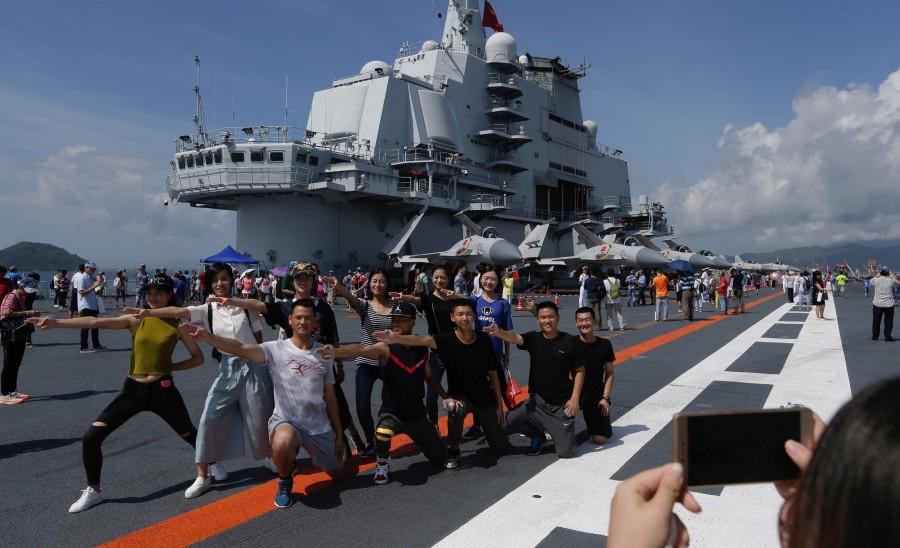 Tourists and residents gathered to catch a glimpse of the massive carrier on its maiden visit to Hong Kong, part of celebrations marking 20 years since the handover of the city from British to Chinese rule.
Credit: Reuters
2

of 5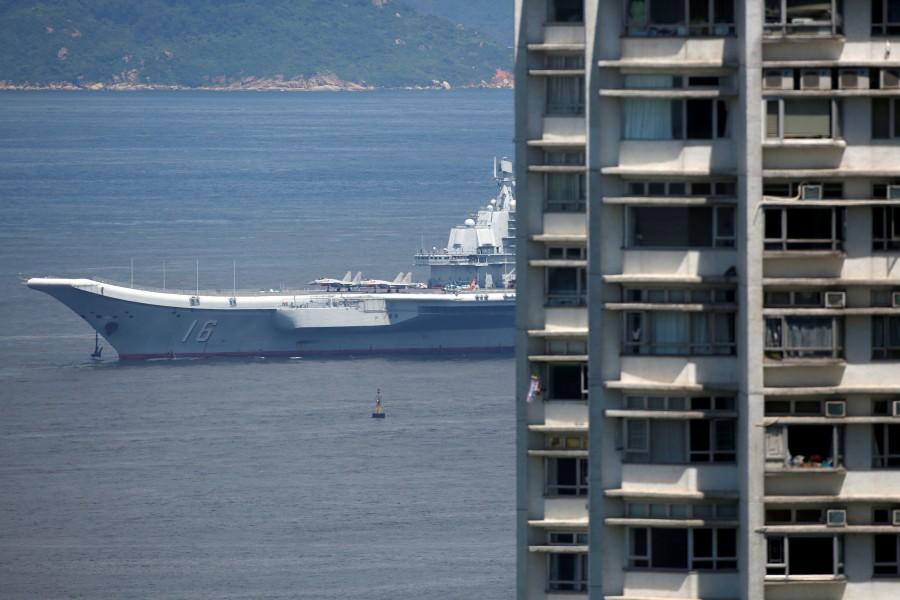 The Liaoning was accompanied by two destroyers and other ships from its strike group, with jet fighters and helicopters visible on the flight deck alongside hundreds of crew dressed in white uniforms.
Credit: Reuters
3

of 5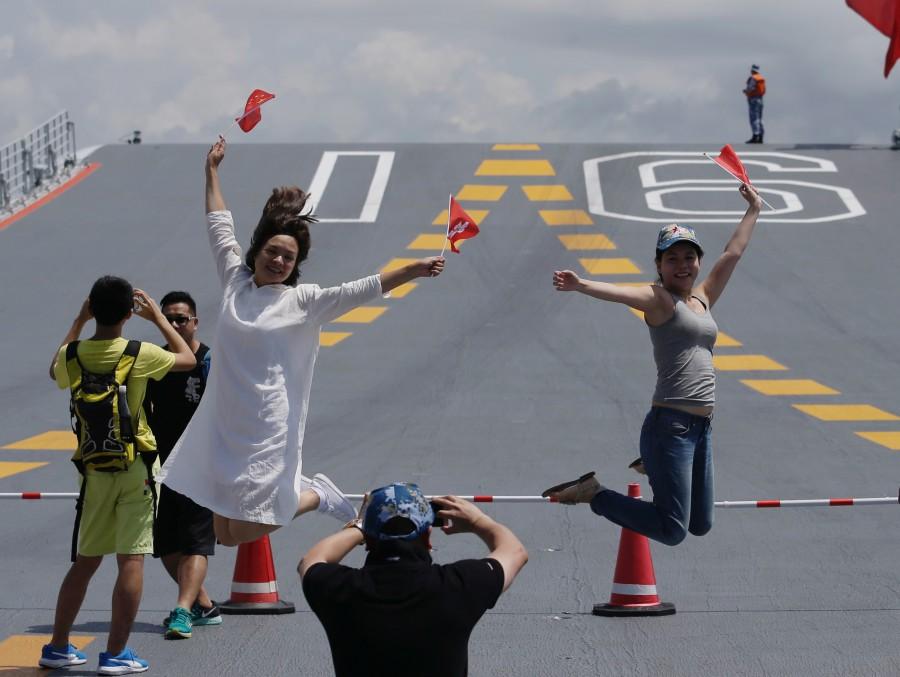 Thousands of Hong Kong residents queued for hours on Monday for just 2,000 tickets for access to the vessel this weekend. Many left empty handed.
Credit: Reuters
4

of 5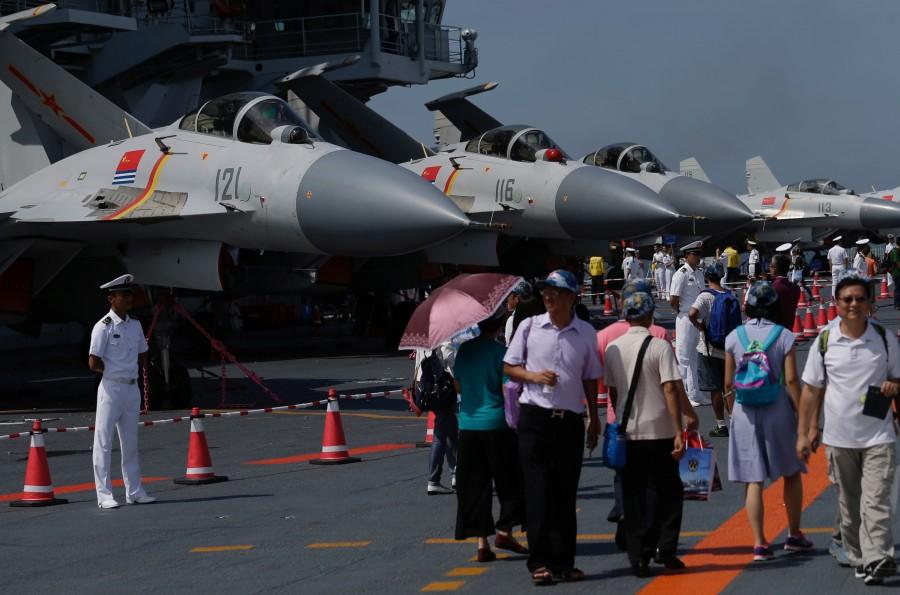 Visitors walk on China's first aircraft carrier Liaoning during an open day at a naval base in Hong Kong.
Credit: Reuters
5

of 5
China's aircraft carrier Liaoning sails into Hong Kong.
Credit: Reuters