1

of 5 Tamil Nadu's ruling AIADMK began their statewide hunger strike on Tuesday in protest against the Central government's failure to set up a Cauvery Management Board (CMB) despite a Supreme Court order.
2

of 5 Chief Minister K.Palaniswami and Deputy Chief Minister O.Panneerselvam participated in the strike here, while in districts, the protest was led by other ministers and party leaders.
3

of 5
The top court by its February 16 verdict had reduced the Tamil Nadu's share of Cauvery water from 177.25 thousand million cubic feet (TMC), which was less than 192 TMC allocated by a tribunal in 2007.
4

of 5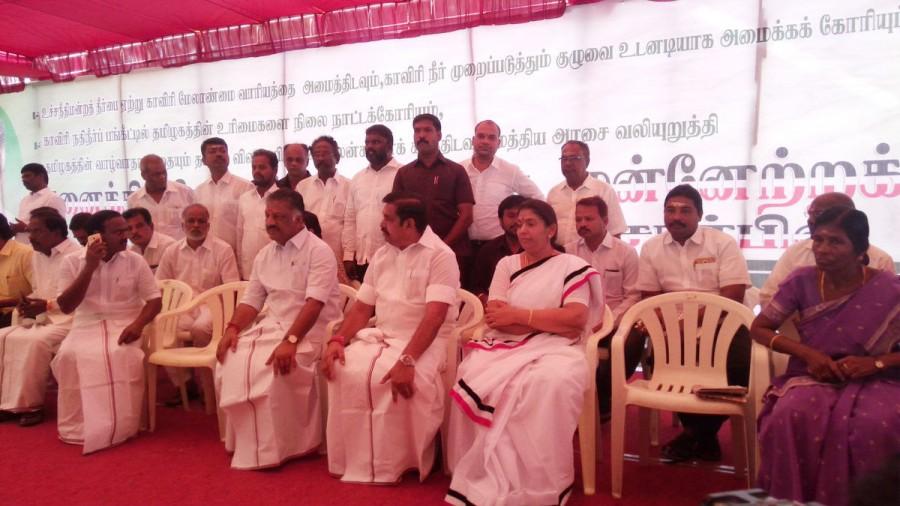 On the other hand, Karnataka's share of water was increased by 14.75 TMC. The Centre has failed to set up the CMB within six weeks of the apex court's February 16 order.
5

of 5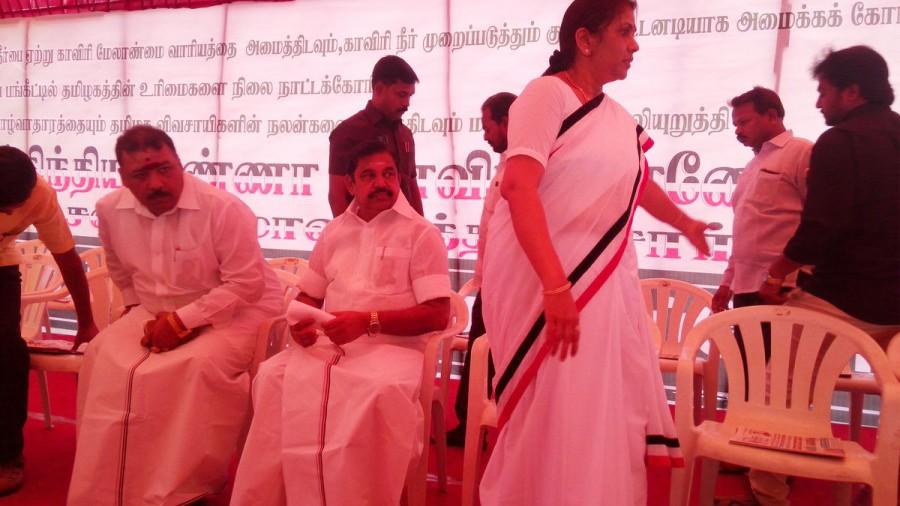 Tamil Nadu political leaders say the BJP is acting in favour of Karnataka, which is opposed to the CMB and where Assembly elections are due.