1

of 3
Captain Vijayakanth pays respect at Karunanidhi's memorial at Marina
On 7th August, Tamil Nadu's former Chief Minister Karunanidhi passed away at 6.10pm, as confirmed by Kauvery Hospital. Millions of flowers, political leaders, celebs came to pay homage to one of the most iconic figures of Indian politics. Actor and DMDK chief Vijayakanth paid floral tribute to DMK Chief M Karunanidhi's memorial in Chennai early this morning.
2

of 3
DMDK chief Vijayakanth pays floral tribute with wife Premalatha
DMDK leader was in the USA for his medical treatment, today he landed the city and straight drove away from the airport to the Karunanidhi's memorial and paid his last respect.
3

of 3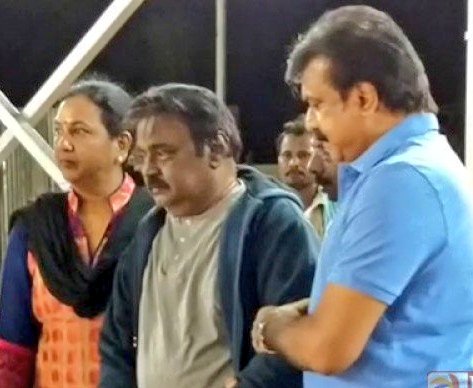 Captain Vijayakanth at Marina
Captain Vijaykanth was accompanied by his wife Premalatha Alagarswami.