1

of 5 Times Square is seen in the background as a man walks along West 59th street in falling snow in Manhattan.
Credit: Reuters
2

of 5 People fight the wind and snow as they walk across the Brooklyn Bridge in New York City.
Credit: Reuters
3

of 5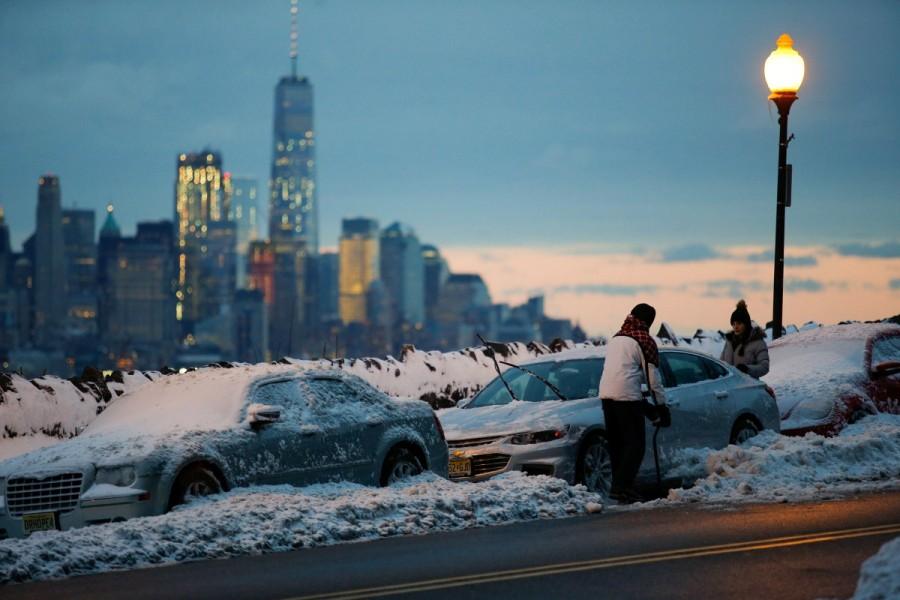 Residents clear their cars and street of snow in Weehawken, New Jersey, as the One World Trade Center and lower Manhattan are seen after a snowstorm in New York.
Credit: Reuters
4

of 5
A man and child take part in a snowball fight in Times Square during a snowstorm, New York.
Credit: Reuters
5

of 5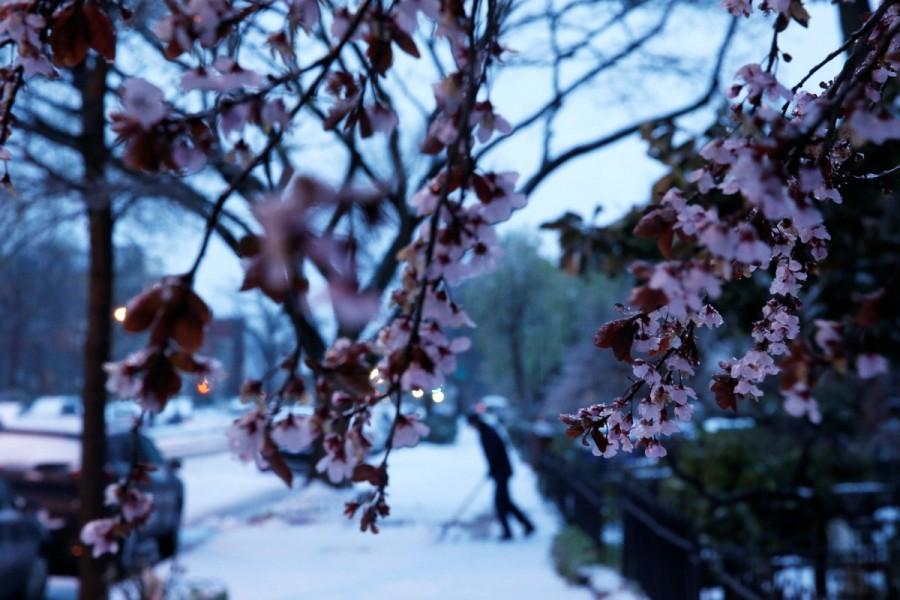 Ice coats a tree that had already begun to blossom for spring, as frozen rain falls on Capitol Hill, in Washington.
Credit: Reuters