1

of 3 The situational song with ironic lyrics mocks the situation of Irrfan's character in the film as he discovers an opportunity in one of the most serious situations of finding his wife in bed with someone else. The quirky, upbeat number yet again presents the ultimate question "What will you do if you find your wife in bed with someone else?"
2

of 3
Generally, a man would opt for two options, either killing the wife or killing the lover, Abhinay Deo's quirky comedy showcases the protagonist option for the unusual option of blackmailing his wife's lover.
3

of 3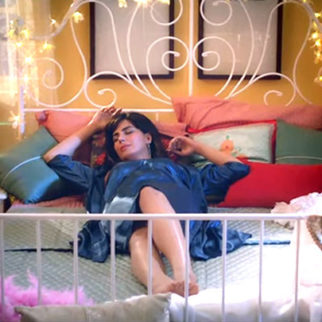 The lyrics depict the irony of the situation, as Irrfan is seen going Happy Happy after banking on the opportunity to blackmail his wife after finding her in bed with someone else.