1

of 4 BJP President Amit Shah on Friday met former Indian cricket team captain Kapil Dev as part of his party's nationwide "Sampark Se Samarthan" (contact for support) personal outreach programme to highlight the achievements of the Narendra Modi-led government in the last four years. Shah arrived at the residence of India's first World Cup winning skipper in south Delhi's Sundar Nagar and handed him some booklets depicting the achievements of the Modi government. The Bharatiya Janata Party (BJP) leader kicked off the massive outreach programme on Tuesday by calling on former Army chief General Dalbir Singh Suhag at his Delhi residence. Shah also met former Secretary General of the Lok Sabha and constitutional expert Subhash Kashyap. Shah is scheduled to personally meet at least 50 eminent personalities to apprise them of the BJP-led National Democratic Alliance (NDA) government's achievements.
Credit: Twitter/AmitShah
2

of 4 It is part of the party's effort to reach out to the maximum number of people ahead of the 2019 Lok Sabha polls. The BJP launched the contact programme after completion of four years of the NDA rule at the Centre. About 4,000 senior party workers, including Union Ministers, Chief Ministers and Deputy Chief Ministers of states, would carry out the campaign to meet more than one lakh well-known personalities to discuss the Modi government's achievements.
Credit: Twitter/AmitShah
3

of 4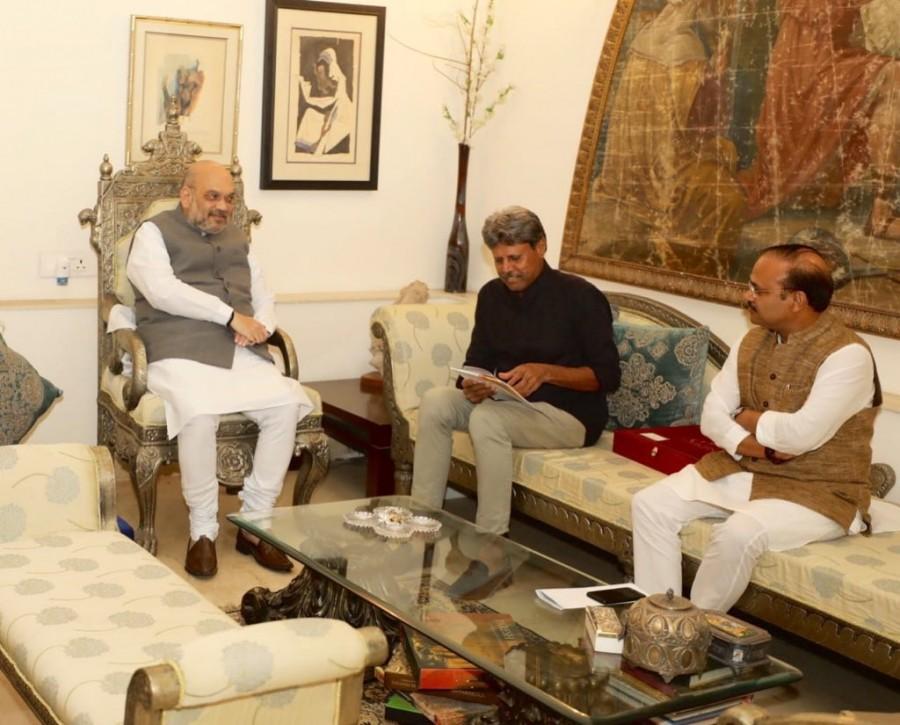 Besides, parliamentarians, legislators, district panchayat members and senior office-bearers will also pitch in.
Credit: Twitter/AmitShah
4

of 4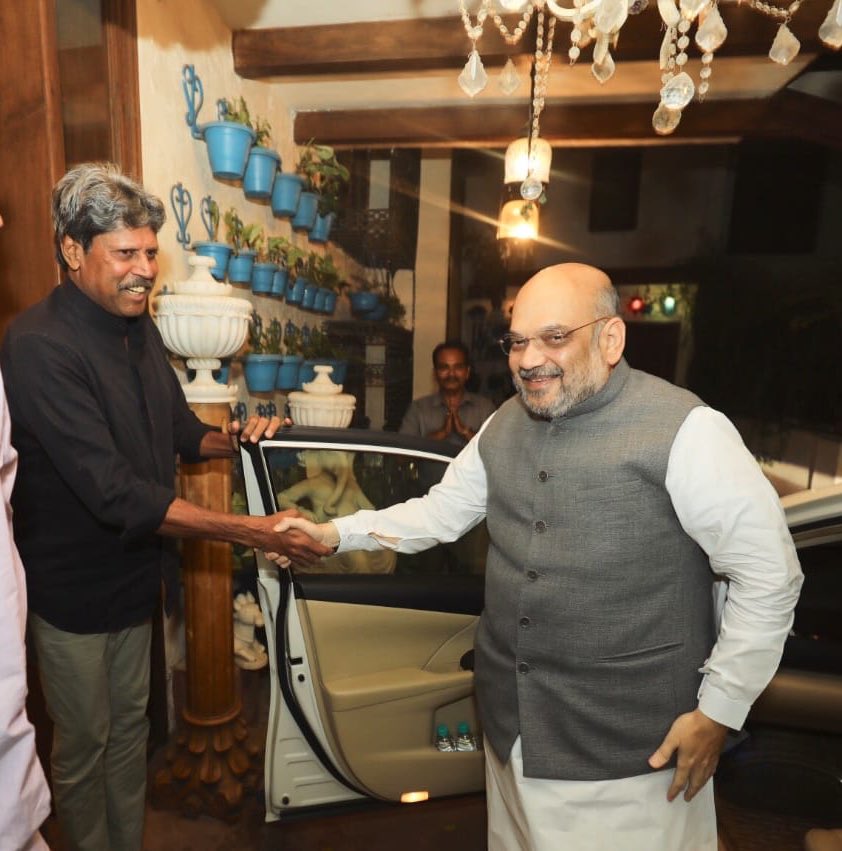 Modi, as part of the campaign, also addressed beneficiaries of the Ujjwala Yojana and Mudra Yojana on Monday and Tuesday, respectively, through the NaMo app.
Credit: Twitter/AmitShah