1

of 5 Superstar Mahesh Babu's films are welcomed in cinema halls with mass hysteria and celebrations galore. With the release of Bharat Ane Nenu however, there was a never seen before fan frenzy witnessed on social media also. As a testimony to their love and excitement of the release of Megastar Mahesh Babu's political drama, fans thronged to theatres to watch their favourite in the power-packed CM avatar First Day First Show. Fans of Mahesh Babu in their unique display of love online shared pictures with the First show tickets of Bharat Ane Nenu.
Credit: Twitter/RGVzoomin
2

of 5 Right after the first show of Bharat Ane Nenu, fans united to trend #MaheshBabu1stDay1stShow on Twitter. The power of the Superstars pan India audience base was witnessed with a strong India trend on the networking platform. Social media was flooded with fans exhibiting their loyalty and commitment to Mahesh Babu's cinema.
Credit: Twitter/VizagMaheshfans
3

of 5
Fans dance to live music in front of large posters and cutouts of the movie 'Bharat Ane Nenu' and its star Mahesh Babu.
Credit: Twitter/VizagMaheshfans
4

of 5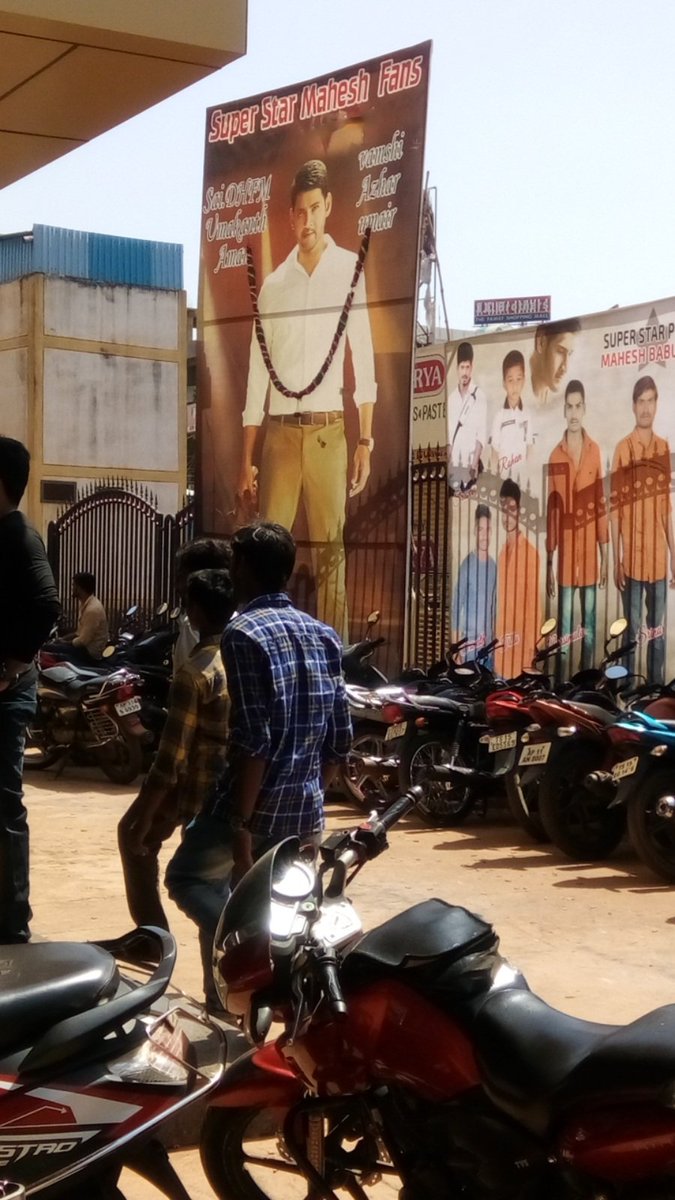 Taking the global fandom of the Superstar into consideration, Mahesh Babu's upcoming drama film 'Bharat Ane Nenu' released in 45 countries across the globe.
Credit: Twitter/azmath_
5

of 5
The political drama features Mahesh Babu playing the Chief Minister of Andhra Pradesh. Bharat Ane Nenu showcases the journey of a young graduate taking on the state to fight for the rights of his people. The film has released on the big screen today with a roaring response from Mahesh Babu fans.
Credit: Twitter/LMKMovieManiac