1

of 5 A composite image of 21 separate photographs taken with a single fixed camera shows the solar eclipse as it creates the effect of a diamond ring at totality as seen from Clingmans Dome, the highest point in the Great Smoky Mountains National Park, Tennessee, August 21, 2017.
Credit: Reuters
2

of 5 A composite image of the Crab Nebula, a supernova remnant, assembled by combining data from five telescopes spanning nearly the entire breadth of the electromagnetic spectrum: the Karl G. Jansky Very Large Array, the Spitzer Space Telescope, the Hubble Space Telescope, the XMM-Newton Observatory, and the Chandra X-ray Observatory.
Credit: Reuters
3

of 5
An artist's concept shows a black hole with an accretion disk - a flat structure of material orbiting the black hole - and a jet of hot gas, called plasma.
Credit: Reuters
4

of 5
Orbital ATK's Cygnus spacecraft approaches the International Space Station in a photo taken by Expedition 51 Flight Engineer Thomas Pesquet of the European Space Agency, April 22.
Credit: Reuters
5

of 5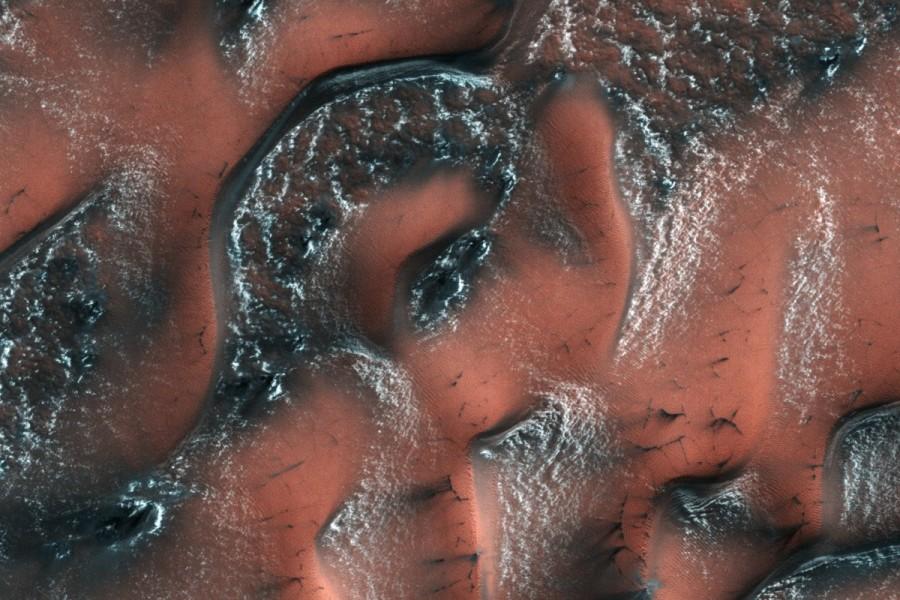 An image taken by the High Resolution Imaging Science Experiment (HiRISE) camera on NASA's Mars Reconnaissance Orbiter shows spring in the Northern hemisphere, with snow made of carbon dioxide, or dry ice, covering dunes.
Credit: Reuters