1

of 5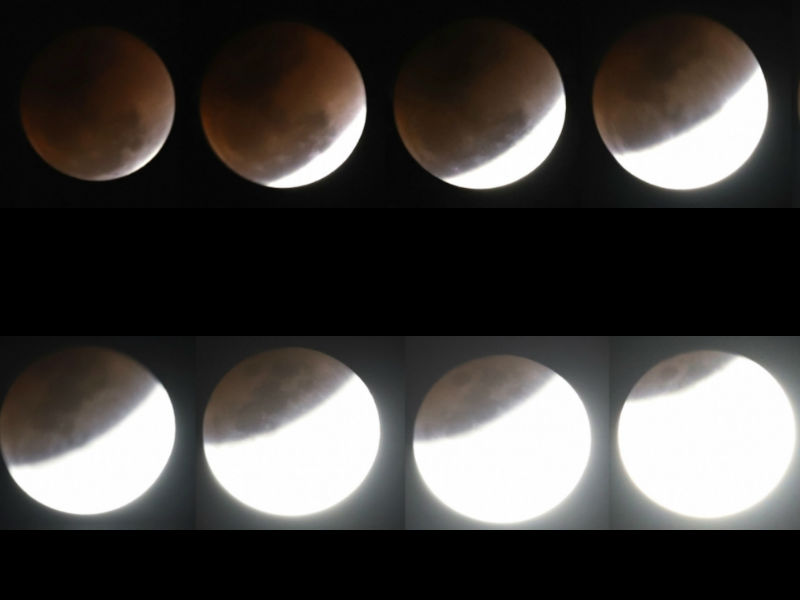 Thousands of stargazers from Bengaluru flocked to the Nehru Planetarium in the city and other open spaces to catch a glimpse of the rare celestial spectacle when the Moon appeared brighter and turned red during the lunar eclipse on Wednesday. "This lunar eclipse is special because a supermoon (when Moon appears larger than usual when its closest to Earth), blue Moon (second full Moon of each month) and blood Moon (Moon appears red during eclipse) will all coincide at once," the Director of Nehru Planetarium Pramod G. Galgali told IANS here.
Credit: IANS
2

of 5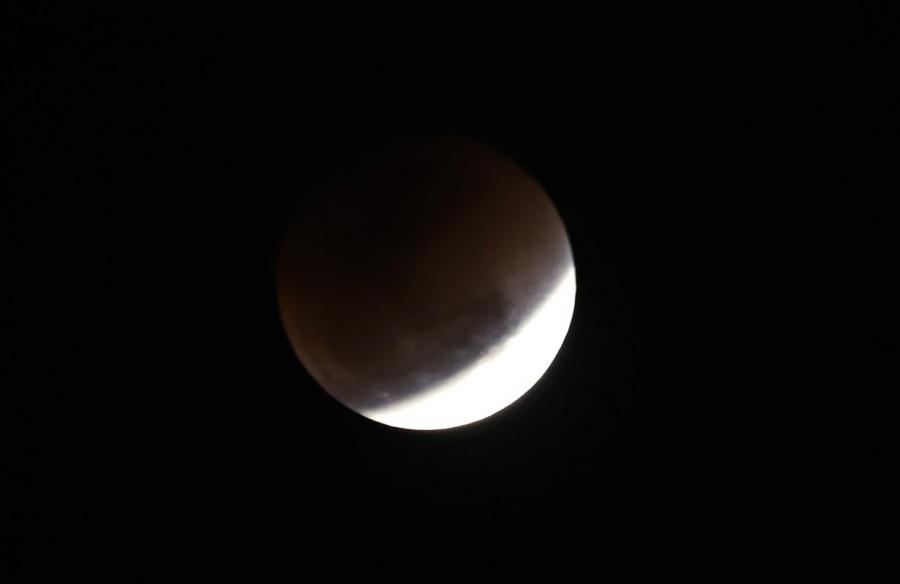 The planetarium in the city centre had hundreds of children, students and adults queuing up to view the once in a Blue Moon event clearly through telescopes and binoculars.
Credit: IANS
3

of 5
The Indian Institute of Astrophysics here had also set up few telescopes in open spaces for public viewing of the eclipse, which began at about 4.21 p.m. and is to continue till 9.38 p.m., out of which the super blue blood Moon was visible for over an hour.
Credit: IANS
4

of 5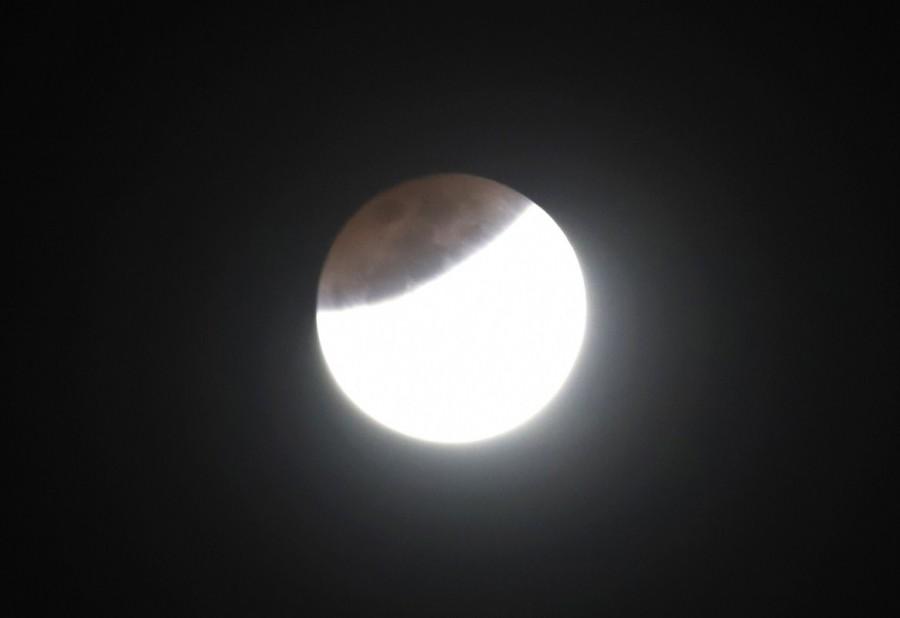 The rare spectacle, visible to the naked eye, is said to be occurring for the first time since 1982, when a blue Moon and total lunar eclipse together was last visible to India.
Credit: IANS
5

of 5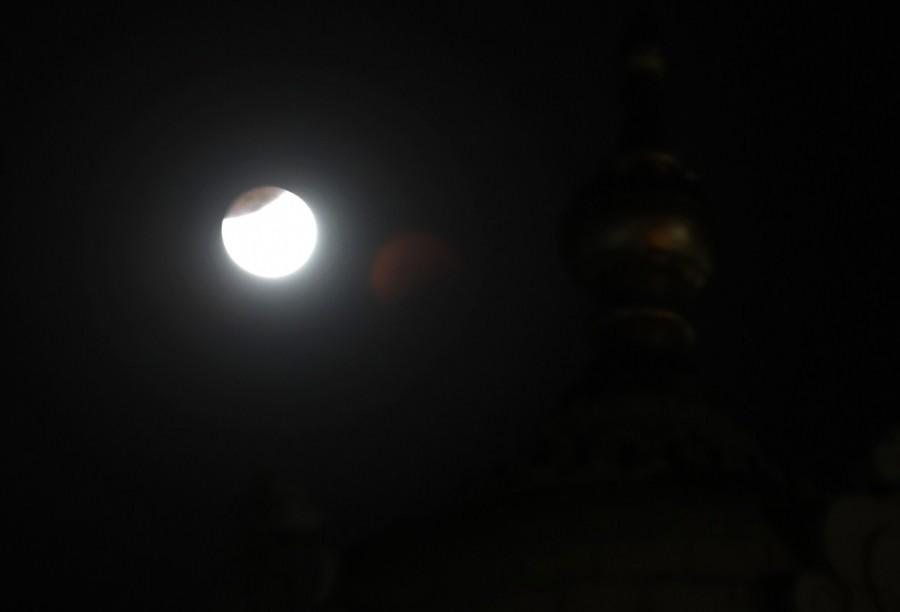 Not just a visual treat, but the celestial spectacle was an opportunity for astronomers to study Earth's natural satellite, the Moon.
Credit: IANS