1

of 7
Prabhas' Ganpati sculpture from Baahubali: This year Ganesh Chaturthi saw a different enthusiasm all over as we saw an increasing number of Ganesh statues sculpted as Bahubali's famous pose.
2

of 7 Selfie with Baahubali: Recently we saw Baahubali 2: The conclusion's world television premiere and fans couldn't stop uploading selfies of them watching the premiere especially when Prabhas was on screen. They treated the television premiere no less than a festival to make their favorite star feel special.
3

of 7
Fans have named an eating thali by the name "Baahubali Thali": We all know how much youngsters these days love food. Rajesh Patel and Manish Patel, owners of Rajwadu, decided on doing something to justify the legacy of Baahubali and of course our very own Prabhas and what better than a thali, dedicated to Baahubali, depicting the grandness of the franchise! The same has taken place in Pune as well where a big Thali is named as Baahubali thali thanks to its widespread delicious dishes.
4

of 7
Ahmedabad Female City Cop: A lady cop from Ahmedabad's Crime branch celebrated her favorite heroes birthday by cutting a cake for him on this special day. The female cop who is a die-hard Prabhas fan couldn't control her tears speaking about her star boy. It;'s astonishing to know strong woman cops too are going weak on their knees for our Baahubali superstar.
5

of 7
Prabhas' Ganpati sculpture from Baahubali: People couldn't stop gushing over how cute these Ganpati's looked adorning Prabhas' frame.
6

of 7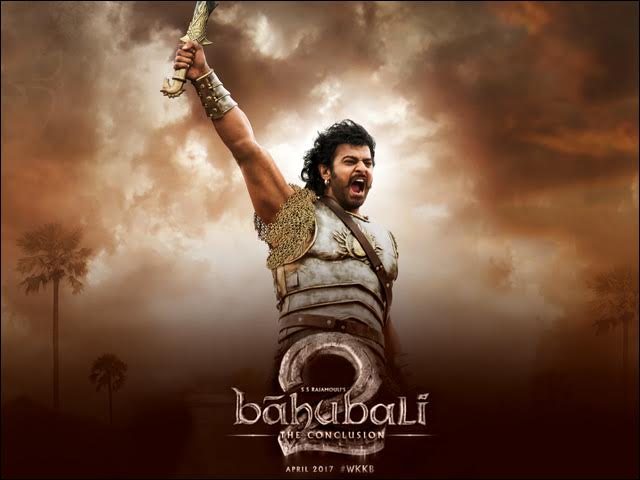 In Punjab, they created the biggest poster around 600 ft: Prabhas is a PAN India star is a well-known fact to all. To prove the same, here is one instance where fans of Prabhas created huge posters and stuck it all over Jalandhar, Punjab to showcase their love for our hero and also to express the excitement they had for the second part of the superhit Baahubali franchise.
7

of 7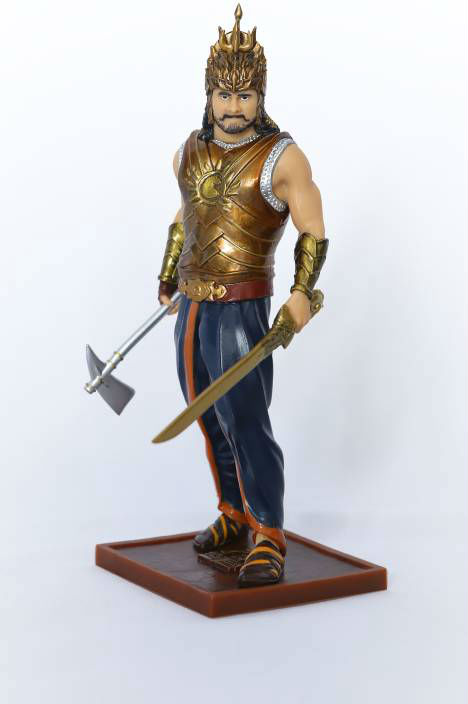 Baahubali Toys: We also saw a new set of a trend when kids were seen to be playing with Baahubali toys. Small creation of Prabhas's warrior pose was made which was a huge hit among kids & was seen to be much in demand.