1

of 5 The whales were freed by authorities at Hamelin Bay, south of Perth, with the help of vets and more than 100 volunteers, reports the Guardian. The surviving five whales have been moved to deeper waters, but there was still a risk they could return to dry land.
Credit: Reuters
2

of 5 The Parks and Wildlife Service incident controller Jeremy Chick said whales often came back on to the shore after mass-stranding events. "We ask the public to keep a lookout and if anyone sees a stranded whale to please report it," he said.
Credit: Reuters
3

of 5
A sixth whale was freed into shallow waters overnight but it beached again and had to be euthanised. The authorities continued to sweep the surrounding beaches by air and sea on Saturday, the Guardian reported.
Credit: Reuters
4

of 5
The 145 carcasses were being removed and authorities were taking DNA samples to understand why the whales beached.
Credit: Reuters
5

of 5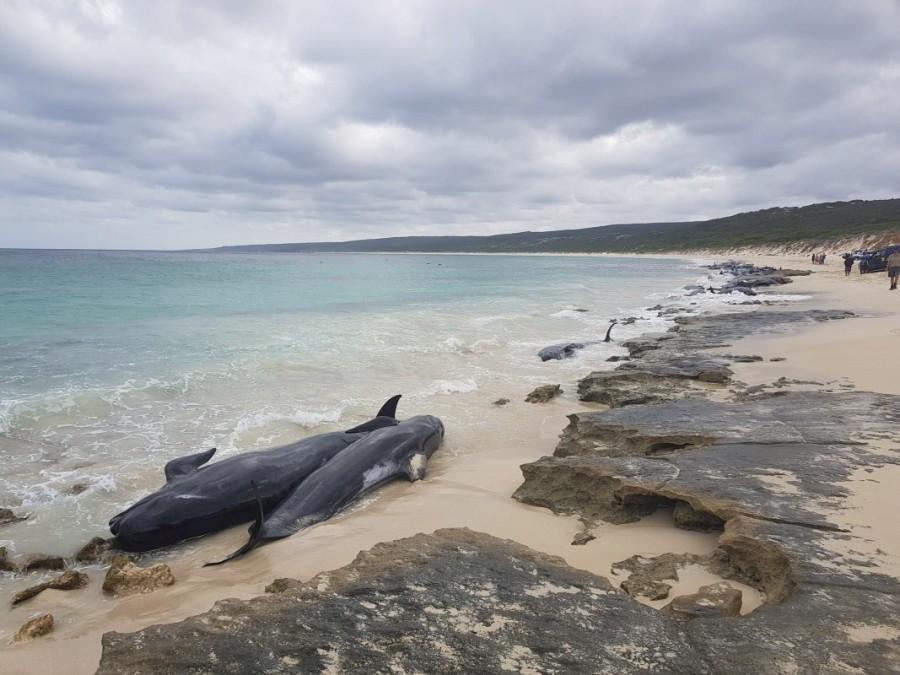 The biggest mass beaching in Western Australia occurred in 1996 in Dunsborough, when 320 long-finned pilot whales beached themselves.
Credit: Reuters