1

of 4 With former Prime Minister Atal Bihari Vajpayee admitted to the AIIMS in Delhi, his admirers and BJP activists on Tuesday held prayers at different places in Uttar Pradesh. While a special 'havan' was conducted in Kanpur by party workers for his speedy recovery, BJP and Vishwa Hindu Mahasangh members took part in a 'Deerghayu Yagya' at Gonda. Special pujas were organised at Balrampur, from where he started his political career, said a well-wisher.
Credit: IANS
2

of 4 Vajpayee, 93, who was Prime Minister briefly in 1996 and then from 1998 to 2004, is battling a urinary tract infection and respiratory disorders for which he is admitted at the All India Institute of Medical Sciences. His condition is said to be stable. Vajpayee was elected to the Lok Sabha from Lucknow five times.
Credit: ANI
3

of 4
BJP workers conducted 'havan' for former PM Atal Bihari Vajpayee who is admitted in AIIMS (All India Institutes of Medical Sciences) Delhi.
Credit: ANI
4

of 4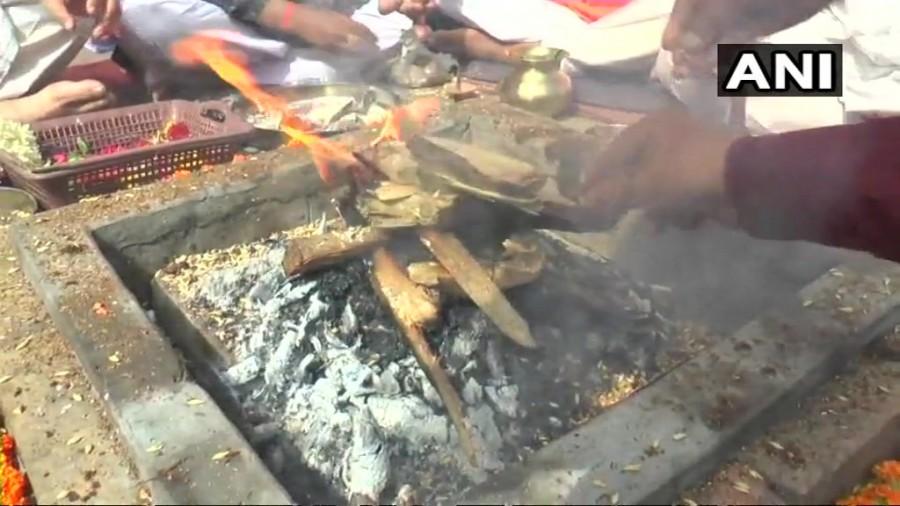 He is undergoing treatment for urinary tract infection at the hospital.
Credit: ANI