1

of 3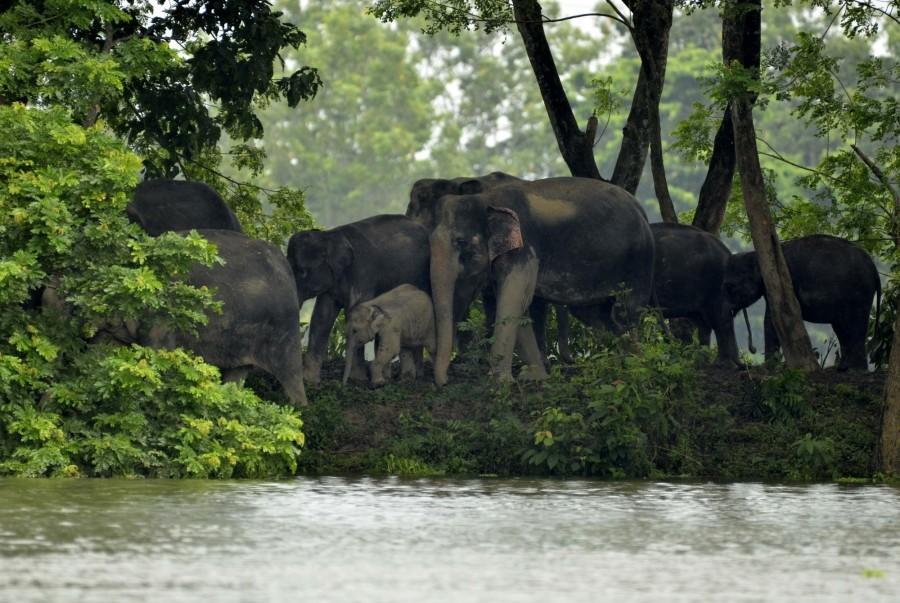 At least 225 animals have died in the Kaziranga National Park in Assam as a second wave of devastating floods lashed the state, park officials said on Saturday. As of Saturday, 30 per cent of the park was still inundated. Earlier this month, the first wave of floods had submerged over 70 per cent of the park and led to the death of 105 animals, park Director Satyendra Singh told IANS. "The flood water is starting to recede but the pace is very slow," Singh said. "It will take another few days to completely recede."
Credit: IANS
2

of 3 The dead animals include 178 hog deer, 15 rhinos, four elephants and one tiger. The second wave of floods hit the state earlier this month, submerging 25 districts and affecting over 33 lakh people. The floods also damaged houses and public buildings, breached embankments, damaged roads and washed away bridges.
Credit: IANS
3

of 3
All the northeastern states have remained cut off from the other parts of India as rail connectivity snapped forcing the Railway Board to suspend train services beyond Malda and Alipurduar (West Bengal). In 2012, 793 animals died in Kaziranga due to heavy floods. Last year, a total of 503 animals were killed in the floods.
Credit: IANS