1

of 2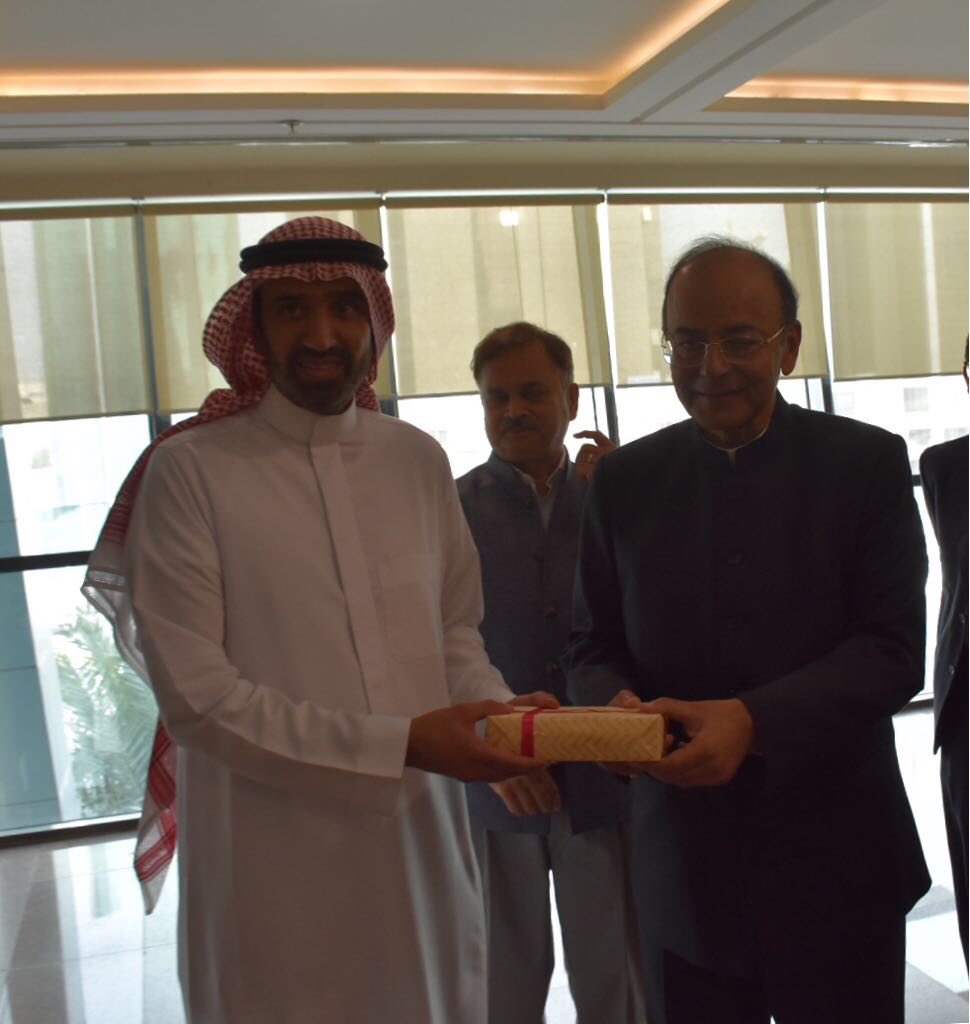 India's Finance Minister Arun Jaitley on Sunday called on Saudi Arabia's King Salman bin Abdulaziz Al-Saud at the royal palace here. "Called on His Royal Highness The King of Saudi Arabia, February 18," Jaitley tweeted following the meeting. Jaitley is on a two-day official visit to Saudi Arabia to co-chair the 12th India-Saudi Arabia Joint Commission Meeting from February 18-19.
Credit: Twitter/arunjaitley
2

of 2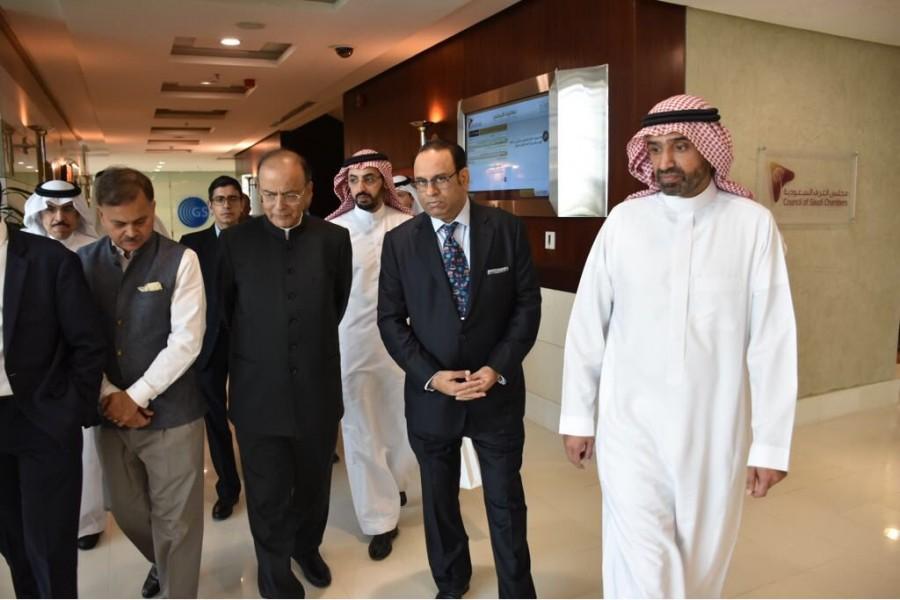 Both discussed bilateral relations and the ways to strengthen them in various fields, according to a report by the kingdom's official news agency SPA. Also present at the meeting were Saudi Interior Minister Prince Abdulaziz bin Saud bin Naif, Minister of State Mased bin Mohammed Al Aiban, Trade Minister Majid Al Qasabi, Finance Minister Mohammed bin Abdullah Al-Jadaan, Minister of State for Foreign Affairs Nizar bin Obaid Madani, Saudi Ambassador to India Saud Al-Sati and the Indian Ambassador to Saudi Arabia Ahmad Javed.
Credit: Twitter/arunjaitley