1

of 4 Actor-turned-politician Rajinikanth on Wednesday said that anti-social elements indulged in arson and violence in Thoothukudi during protests against the Sterlite factory that led to the death of 13 people in police firing. Rajinikanth visited the injured people admitted in a government hospital here and consoled them. His comments underscores the stand of Tamil Nadu Chief Minister K. Palaniswami who earlier said anti-social elements got violent during the demonstration against the Sterlite Copper smelter plant, which the protesters said was destroying the farm lands and leading to severe health issues in the area. Talking to reporters, Rajinikanth pointed out that those who indulged in arson were not general public and that it was a failure of the intelligence department to have not detected it. The superstar said of late, anti-social elements have become active in Tamil Nadu and praised late Chief Minister J. Jayalalithaa for having kept them under control in her tenure.
Credit: Twitter/soundaryaarajni
2

of 4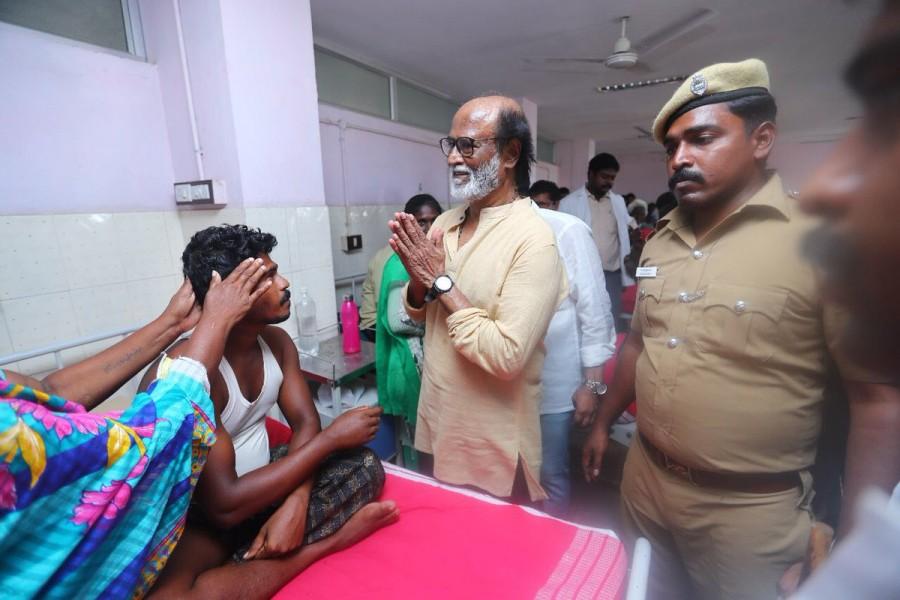 Urging the current state government to follow in Jayalalithaa's steps, he said if they fail to control the miscreants, the state will face a grave danger. If the state turns into an arena of protests, then investments will not come in resulting in non-creation of jobs, he said.
Credit: Twitter/soundaryaarajni
3

of 4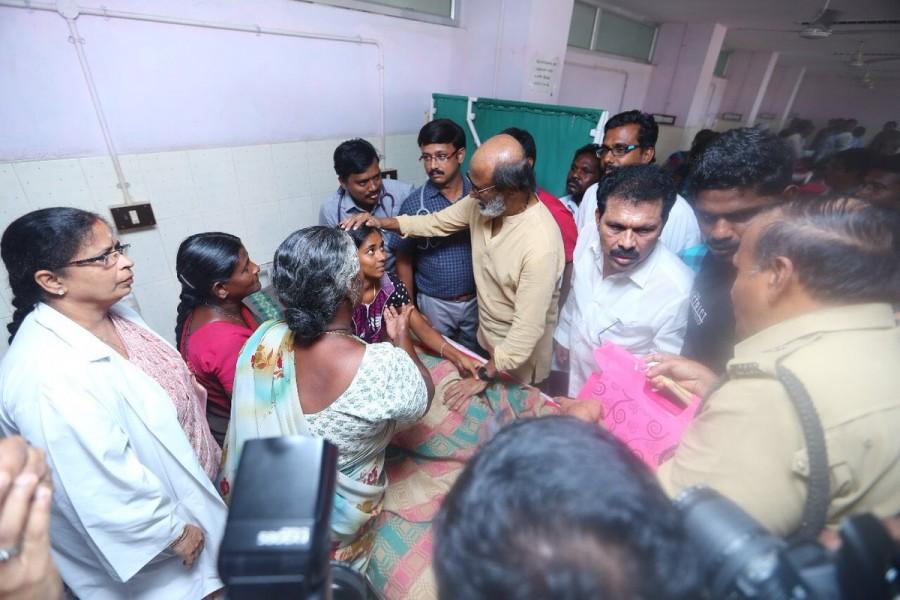 Rajinikanth also dismissed the opposition's demand that Palaniswami should quit over the violence, saying resignation is not the answer to all problems but added that he does not have faith in the one person inquiry commission announced by the state government.
Credit: Twitter/soundaryaarajni
4

of 4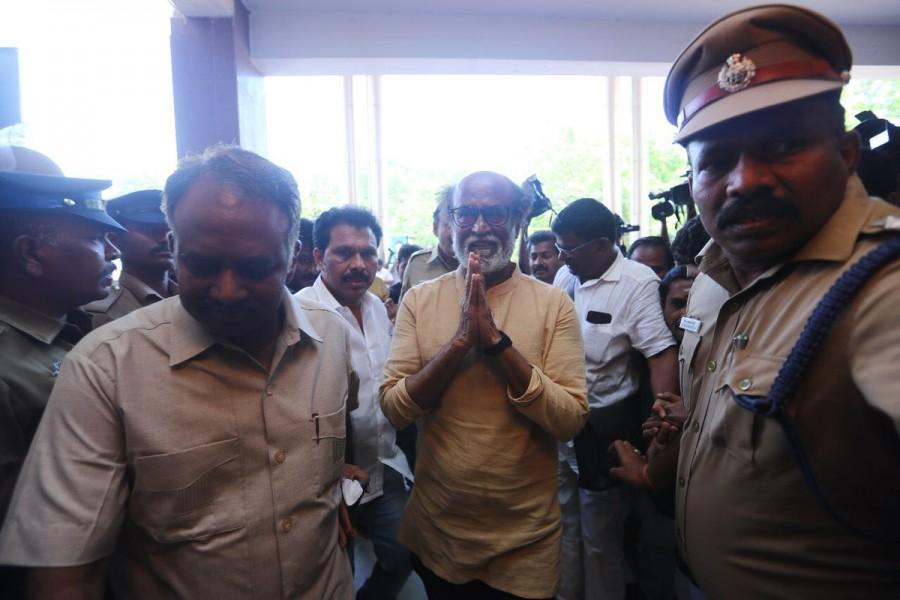 Welcoming Rajinikanth's comments on anti-social elements resorting to violence in Thuthookudi on May 22, Tamil Nadu BJP chief Tamilisai Soundararajan said regardless of criticism, it is only right to tell the truth.
Credit: Twitter/soundaryaarajni