1

of 4
Actor-turned-politician Kamal Haasan on Wednesday met people injured in police firing on protestors marching against the Sterlite Copper Smelting plant here and demanded to know who ordered the firing. "We must know who ordered this firing. It is not me but the victims who are demanding this. Merely announcing compensation isn't a solution. This industry must be shut and this is what people demand," Kamal told the media here. People here have been demanding the closure of Sterlite's copper smelting plant, alleging it was polluting the area and leading to severe health problems among the residents besides depleting the water table. The protests led to the death of 10 persons, including a girl, in police firing on Tuesday and a young man on Wednesday.
2

of 4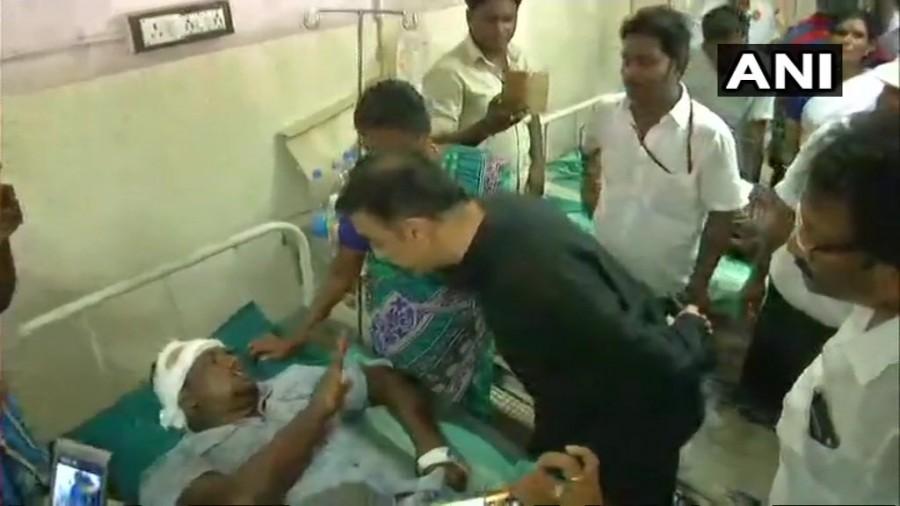 "The peaceful protest by the people against Sterlite demanding justice was ignored by the governments. Negligence of the governments is the reason for all the unfortunate incidents. Citizens are not criminals. They are the ones who lose their lives; earlier due to Sterlite and now due to the government's orders," he said on Tuesday.
Credit: ANI
3

of 4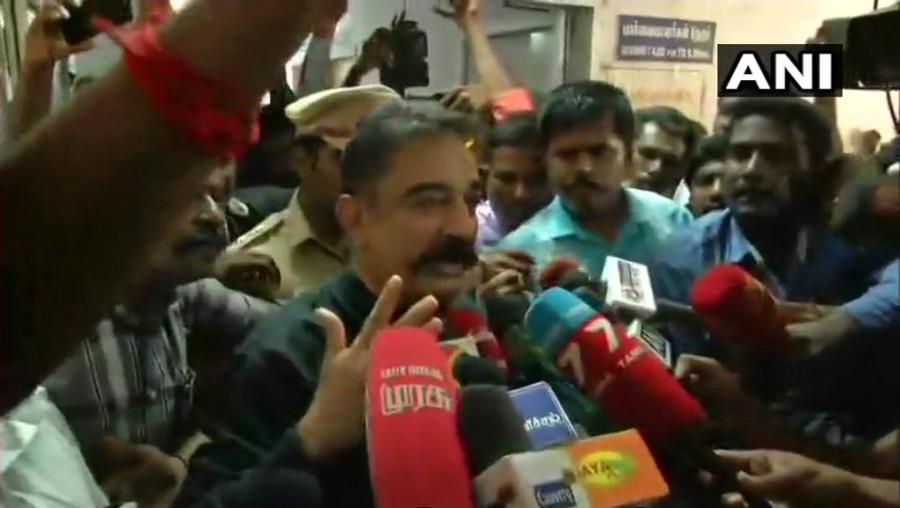 After meeting the victims and their near and dear ones on Wednesday at the General Hospital here, Kamal took off for Bengaluru to attend Janata Dal-Secular (JD-S) leader H.D. Kumaraswamy's oath-taking ceremony as the 25th Chief Minister of Karnataka.
Credit: ANI
4

of 4
Kamal, chief of Makkal Needhi Maiam, believes his trip to Bengaluru will help in an open dialogue with Karnataka on the Cauvery issue, which is very important for the people of Tamil Nadu.
Credit: ANI