1

of 4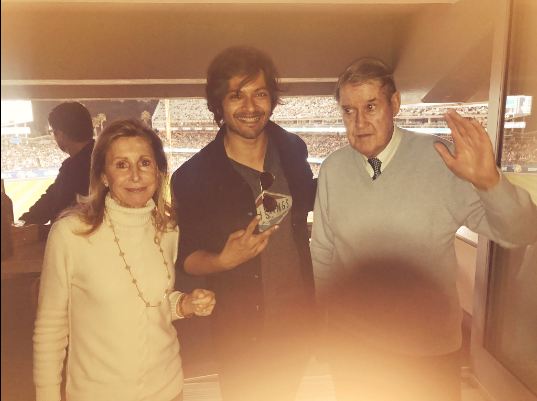 Ali Fazal is sure having a fantastic year - The actor who was announced by Focus Features and BBC Films last year as the lead in Victoria and Abdul opposite Judi Dench has been spending a great deal of Time in Hollywood. We hear the actor was last in Los Angeles these past two weeks to meet a whole lot of directors and even to begin work on his next film in the west. Now amidst all the work commitments, Ali found himself spending time with none other than Lilly Singh AKA Superwoman, who's one of the Youtubers in the world today.
2

of 4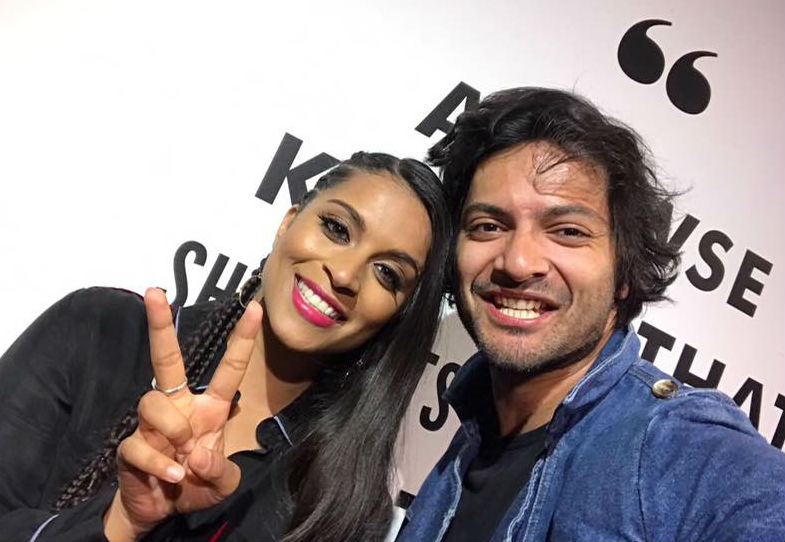 Lilly recently released her own book titled, How To Be A Bawse. The two met at an event and hit it off real well. They spent time talking about Bollywood, films, acting and even went out to town to spend an evening together with friends. What we really do hope is that the duo lands up working together on a collaboration real soon! Post this Ali got a chance to see Baseball final match at the famous Dodger Stadium along with Andrea. He was looking forward to see the match while he was planning his visit to LA. Like Cricket and Basketball, Ali also follows Baseball matches regularly. Ali was fortunate to meet some of the baseball legends on the stands. He met legends like Peter O'Malley and his wife Annette O'Malley, baseball legend Chan Ho Park.
3

of 4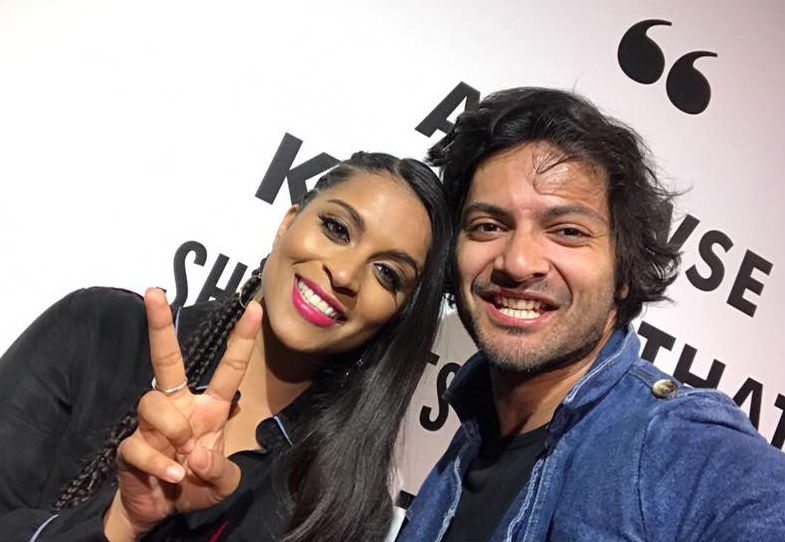 When asked Ali about this he said, " I met Lilly Singh aka the superwoman at her Bawse book launch.. and honestly I hadn't met her earlier or known her personally. And she's one hell of a soul is what I can say. We had a nice little chat, about her book and that lovely event and (this is the part where I unroll the exact minutes of the meeting bit by bit in my head), her popping over to Bollywood to have a little go at the Movies.
4

of 4
I also said it like a Bawse imagining I am the Ceo of a company called Bollywood, owned by Karan johar and she must apply. The things we say sometimes at places hoping it's appropriate enough. It wasn't really. My moment of truth was our selfie booth stint creating Gifs together. Talking about meeting the Baseball legend I couldn't have asked for more, I was honored to meet the legends during the finals"