1

of 5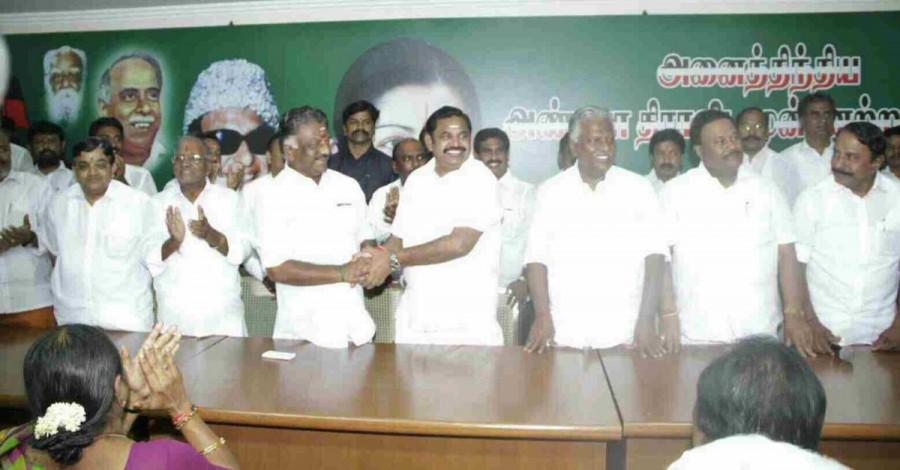 The two factions of the AIADMK on Monday merged, six months after they split following the death of then Chief Minister J. Jayalalithaa.
2

of 5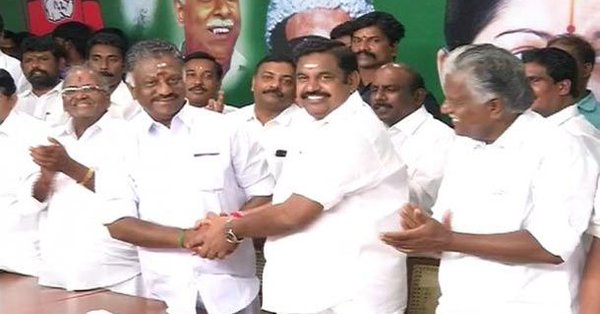 Former Chief Minister O. Paneerselvam was made the Coordinator of the merged AIADMK. Chief Minister K. Palaniswami will be the Joint Coordinator, the Chief Minister announced at a brief function at the party headquarters here while announcing the merger.
3

of 5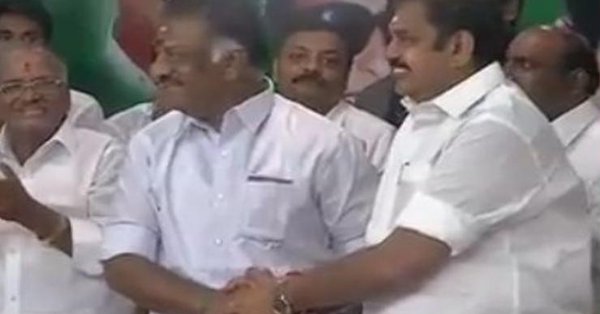 Hundreds celebrated the occasion by bursting firecrackers.
4

of 5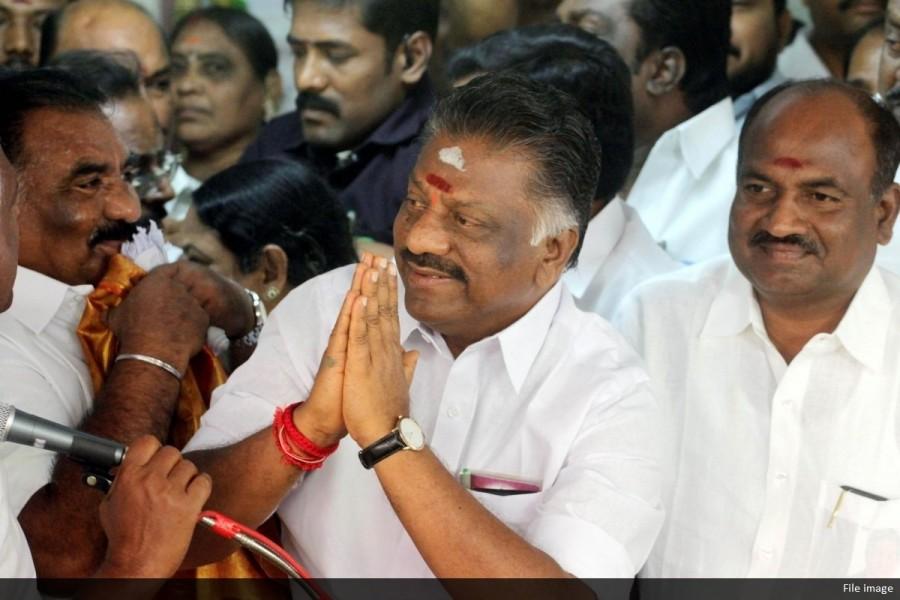 Panneerselvam was accompanied by his faction leaders including K.P. Munuswamy and K. Pandiarajan.
5

of 5
Governor Ch. Vidyasagar Rao arrived here on Monday afternoon for a possible swearing in ceremony in which Panneerselvam and some of his faction leaders may be sworn in as ministers.