1

of 4
B-2 Stealth Bomber Turns 30
A B-2 Spirit bomber, center, flies with two F-117A Nighthawks, July 19, 2000, above dramatic clouds. The B-2 Spirit is a multi-role bomber capable of delivering both conventional and nuclear munitions.
Credit: U.S. Air Force
2

of 4
B-2 Stealth Bomber Turns 30
With one of the B2 Stealth bombers that bombed Afghanistan in the backdrop, Former US Defense Secretary Donald Rumsfeld answers reporters questions during a visit 19 October 2001 to Whiteman Air Force Base near Knob Noster, Missouri. The secretary visited the base to talk with aircrew and their families.
Credit: DAVE KAUP/AFP/Getty Images
3

of 4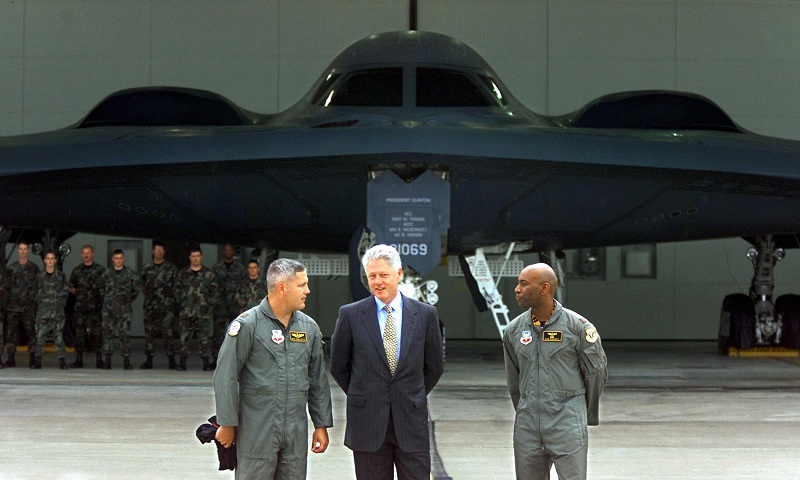 B-2 Stealth Bomber Turns 30
Former US President Bill Clinton (C) speaks with USAF B-2 pilots Major Mike Ouellette (L) and Major Rick Rodgers (R) in front of the United States' newest B-2 Stealth bomber, 'The Spirit of Indiana,' 11 June, 1999 at Whiteman AFB, Missouri.
Credit: PAUL J. RICHARDS/AFP/Getty Images
4

of 4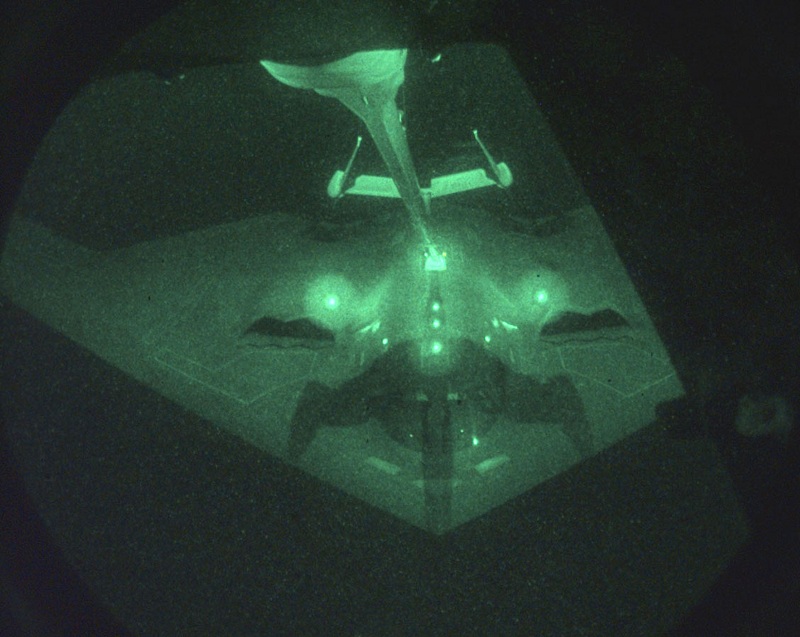 B-2 Stealth Bomber Turns 30
A B-2 bomber refuels from a KC-10 after completing a mission in support of NATO Operation Allied Force in an undated photo. The U.S.-led bombing campaign in Afghanistan is in the third round of air and sea-launched attacks, reportedly using B-2 bombers October 9, 2001, with bombs and missiles aimed at air defense and other military targets, senior Pentagon officials said.
Credit: USAF/Getty Images