1

of 4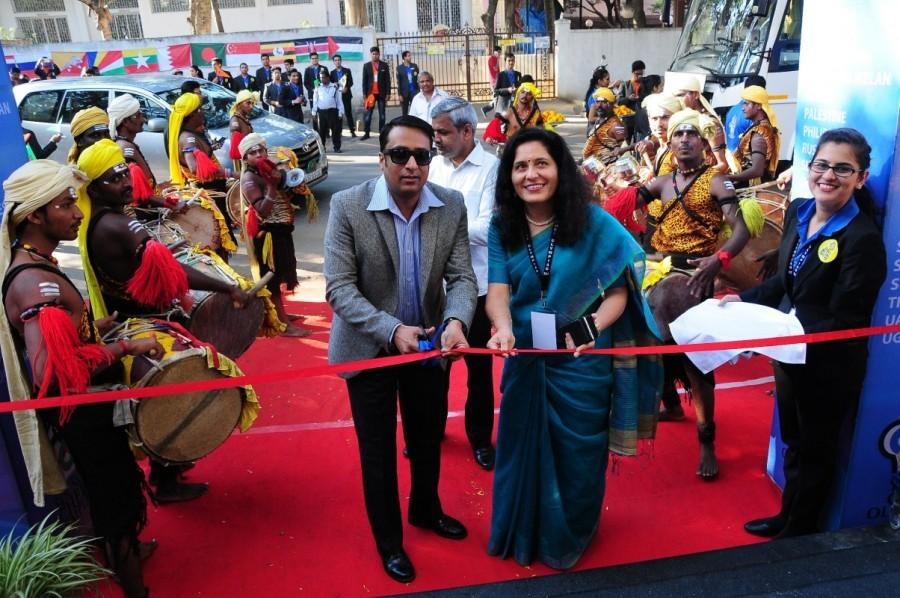 The 2nd round of Young Chef Olympiad 2017, the largest culinary competition in the world, was held in Bengaluru on Monday, 30th Jan. The event was inaugurated by Shri. Naveen Raj Singh, IAS, Secretary to Government, Tourism Department.
2

of 4 YCO 2017, which has become an international landmark in the hospitality industry, saw a grand opening with participants from 50 countries at Talkatora Stadium in Delhi on 28th Jan, Saturday, followed by the first round. The second round was held in Bengaluru on 30th Jan and in Pune will be on 31st Jan. A total of 24 countries were in Bangalore which included prestigious schools such as ALMA La ScuolaInternazionale Di CucinaItaliana (Italy), University College Birmingham (UK) and Box Hill Institute (Australia). This will continue with the other half of the countries participating in Pune on 31st Jan 2017.
3

of 4
Master Logan Guleff, the 14-year old winner of Masterchef Junior in 2014, was the Celebrity Mascot of YCO 2017. The theme for round two was "Creativity and Innovation". The contestants were given 90 minutes to prepare four Main Course portions of a Vegetarian dish produced from a basket of ingredients, along with a mystery ingredient shared with them 24 hours earlier. The chosen recipe could reflect the contestant's cuisine and culture and had to be appropriate for service in a brasserie or bistro restaurant.
4

of 4
The Judging Panel in Bengaluru featured; Chef Michele Prevedello, Chef Boris Leung Yee Chung, and Chef Andy Verma as Technical Judges, andChef Shaun Kenworthy, Culinary Director, IIHM. Other noted executive chefs like Chef Vikas Seth (Culinary Director-Embassy Group), Chef AlokAnand (Taj Bangalore), Suresh Hinduja- Founder and CEO- Gourmet India, Chef Selvaraju (TajVivanta), Chef YogenDutta (ITC Gardenia) and Chef AnirudhKhanna (Shangri-La) were also judges at the event.