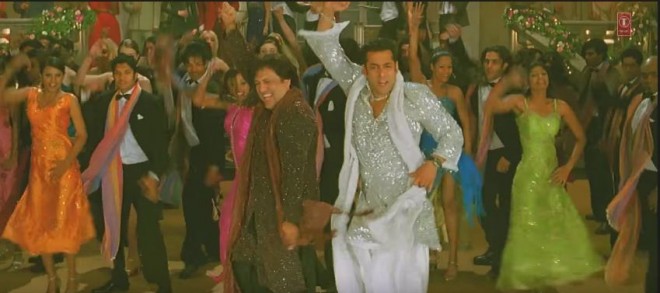 Salman Khan has the maximum number of blockbusters under his belt and yet all everyone talks about is his wedding date. A few months ago, when Tennis star Sania Mirza had asked him the same question, the superstar said he would get hitched on November 18.
Today is November 18 and Salman is in a celebratory mood. The pictures of him dancing at Sania Mirza's sister's (Anam Mirza) sangeet ceremony are making us wonder what his wedding day would look like. While he decides on his bride-to-be, we have built a few castles in the air.
The imaginary guest list
Salman is known for his large-heartedness, which means a star-studded reception is a possibility. The who's who of the Indian film industry and top politicians are likely to attend his wedding - when he has one! However, he is also very guarded about his personal life and, therefore, it could also just be an intimate gathering with close friends and family members.
The wishful functions
Sangeet and Mehendi are two very popular pre-wedding ceremonies. And in Bollywood, it's an opportunity for the well-to-do families to splurge all their money. Again, it could either be close friends/family members or the entire film industry attending these events in Salman's case. Katrina Kaif, Malaika Arora Khan, Amrita Arora, Kareena Kapoor Khan, Daisy Shah, Neha Dhupia, Elli Avram, Sooraj Pancholi, Arjun Kapoor, Athiya Shetty and Arjun Kapoor could be a part what could be called the event of the decade. And who will dance at the sangeet? Well, Malaika Arora and Amrita Arora for sure!
The playlist
Over the years, Salman has delivered not just hit films but also chartbuster tracks. For instance, Baby Ko Bass Pasand Hai, Munni Badnam Hui, Didi Tera Devar Deewana and Tenu leke mein Jawanga, among others, could play at his sangeet.
Sure, we are a little ahead of ourselves in putting together Salman's wedding itinerary, but not guilty.
Meanwhile, here are photos from Anam's sangeet, haldi and mehendi ceremonies: