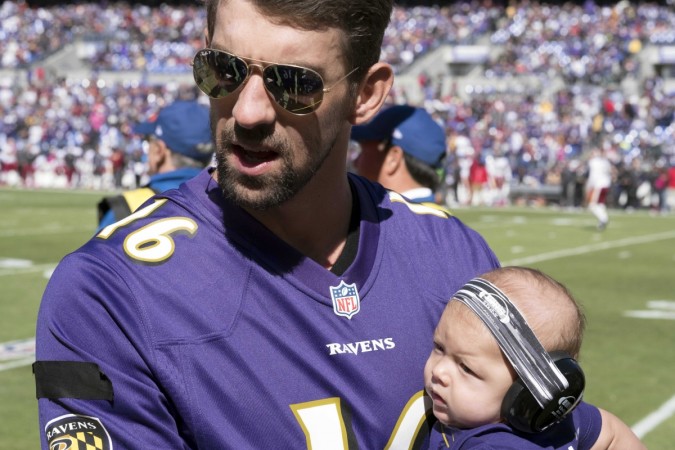 Sports fans across the world were left shocked when they learnt about Michael Phelps, the greatest Olympian of all time, having already tied the knot. Not as shocked as some women in America and around the world are though. Heartbreak, jealousy and what not! But well, that's a part of life and men and women both have to deal with it, when the time comes.
TMZ has claimed having possession of a certain document which confirms that the swimmer married former Miss California USA Nicole Johnson on June 13, 2016 -- months prior to the Rio Olympics, which was Phelps' last. The duo got the marriage license on June 9 and the record of marriage was filed on June 15.
Interestingly, Phelps, 31, who has a jaw-dropping 28 medals from Olympics, still denies that he is married. He took part in a Facebook live video chat last week and still never mentioned anything about his top secret marriage, which took place in Paradise Valley, Arizona.
Phelps played a prank and showed a black ring on his left finger, but kept insisting in the video that the ring was on his right hand. "You guys can think whatever you want to, but this is my right hand!" he kept saying. On Instagram meanwhile, Phelps has been posting a host of pictures of his and Johnson's son, Boomer Phelps, since already before the Rio 2016 Olympics.
Phelps and Johnson, both 31, announced their engagement in February 2015 and gave birth to Boomer on May 5 this year. The couple met first in Los Angeles in 2007 and were supposed to marry after the quadrennial sporting event, so the recent revelations have come as a surprise.
Check out these adorable photos