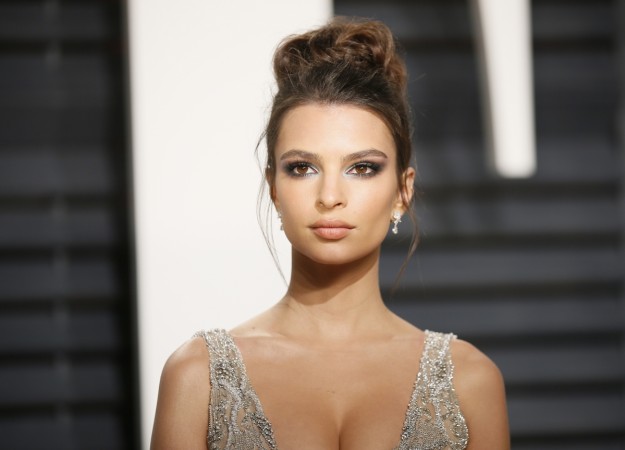 Emily Ratajkowski has shared yet another sizzling snap with her 13 million Instagram followers. She went topless to show off her smoking hot body.
The 25-year-old British-born American model covered her modesty with hands as she posed for photo from bed. She captioned it: "Amore mio" and it garnered over 77,000 likes. While the Gone Girl stunner received praises from many of her fans, she was also criticised by few of the social media users.
Also read: Irina Shayk sizzles in revealing metallic dress
"Can you please explain how exactly you are an activist? Please don't say for woman's rights because all you do is roll around with your tits out and I find this movement pretty low brow and vile, not to mention degrading. Going to one march in DC doesn't make you an activist sweetie," a netizen commented under her sexy selfie.
The bikini-clad added the stunning selfie to her Instagram stories shortly after she announced her short Cannes trip with an image of her in a plugging black ensemble. She captioned it: "Cannes fomo" and it was liked by over 70, 000 social media users.
Ratajkowski is among a few popular models who believe in following a balanced diet to stay fit and health. "You know, I'm a carnivore. I really like to eat meat. I crave iron so I am definitely not the kind of person who you will find eating a salad. I like to keep it really balanced to give my body energy and also be healthy," she said.
The American model and actress also stated that it is important to give a break to the body at times. "I wouldn't say I am the type of girl who craves Doritos but I definitely love a good cupcake sometimes or a croissant in the morning," the Mail Online quoted Ratajkowski as saying.
"I think it is like really important to give yourself a break. And also just really think about where things are coming from what kind of ingredients are going into your body," she added.