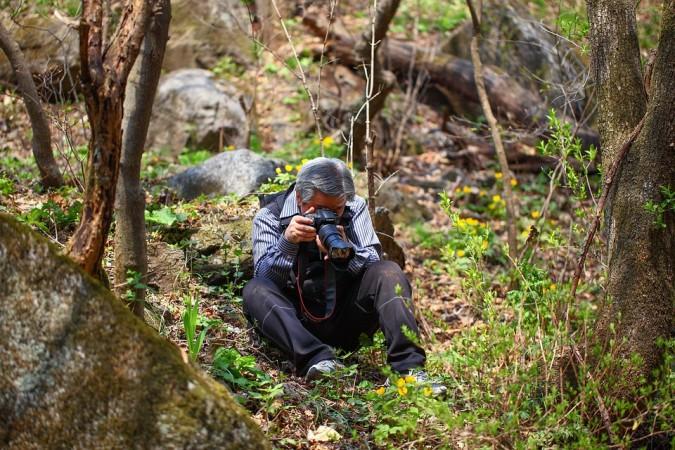 Getting the perfect picture is not a child's play – you need the right lighting, background, angles and of course, a photographer's dedication. Moreover, with Instagram, Facebook and all kinds of social media, putting up a perfect picture has become more important than it was before. So, to get the best shot, a photographer from Kerala, India climbed on to a tree and hanged upside down.
While the wedding photographer clicked the picture of the couple from the tree, someone captured the hilarious video of the act. It was shared on the social media and soon it became viral.
Though such shoots are common these days, what caught the attention of the people was the kind of effort the photographer put to get the best angle.
The clip shows the photographer hanging upside down from a tree by placing his legs on a branch of the tree, and holding his camera, while the couple poses. Before trying to get down the tree, he hands over his camera to the groom, so that he can safely land.
"When you wanted to become Spider-Man to fight crime but ended up becoming wedding photographer due to parental pressure," commented a Twitter user after watching the video.
"He could be Spiderman for all we know. After all, Spider-Man was also a photographer," another Twitter user commented. "See Avengers we have original Spiderman," said another.
Another user gave a simpler solution which could have been used. The user wrote: "Simple home drone will capture unnecessary acrobatics."
Well, we aren't sure about whether the shot was perfect or not, but he seems to be one of the most dedicated photographers for sure.