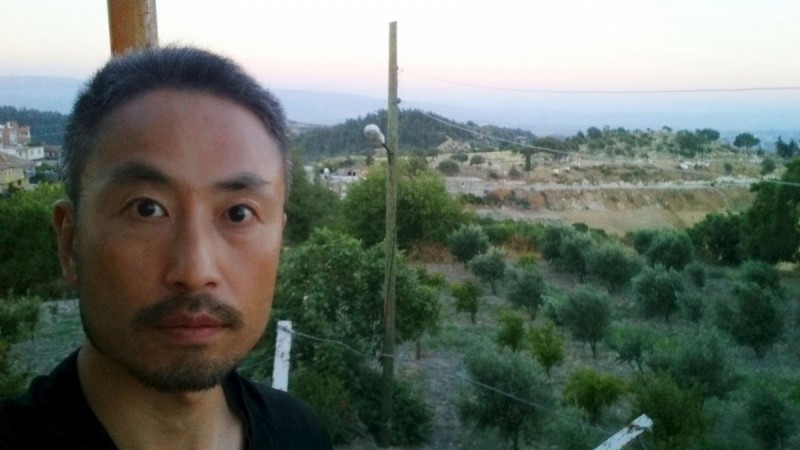 A photo of Japanese freelance journalist Jumpei Yasuda, who had gone missing in Syria last year, surfaced Sunday night. The picture shows Yasuda holding a placard saying, "Please help me. This is my last chance."
Yasuda, one of the Japanese freelance journalists working in conflict-ridden Syria, is believed to have been abducted by the al Nusra Front, which is allied to the al Qaeda, in Syria. The Japanese government has said it "believed" the photo was of Yasuda. His mother also said the same, according to CNN.
The image was sent to the media by a Syrian man claiming to be a mediator for the al Nusra Front, reported the Japan Times.
The Japanese government responded to his call for help saying that it is doing everything to help him. The Japanese Cabinet Spokesman, Yoshihide Suga, was quoted by BBC as saying that the government was "making use of a broad net of information and doing everything we can to respond."
The photo seems to have been taken some time after a video of him surfaced in March 2016. However, the date of neither the photo nor the video could be confirmed.
"Hello, I am Jumpei Yasuda and today is my birthday, 16 March. They told me that I can speak what I want freely. And I can send a message through this to anyone. I love you my wife, father, mother, brother. I always think about you. I want to hug you. I want to talk with you but I can't anymore. Just I can say: Please take care," Yasuda had said in the video, according to CNN.
"My life, 42 years, all was good, especially since eight years, so happy. I have to say to something to my country: When you're sitting there, wherever you are, in a dark room, suffering with the pain, there's still no one. No one answering. No one responding. You're invisible. You are not exist. No one care about you."
ISIS and al Nusra Front are both active in Syria, and it is not known for certain that Yasuda was taken by al Nusra Front.
ISIS has, in the past, executed a Japanese journalist, Kenji Goto, who was Yasuda's friend.