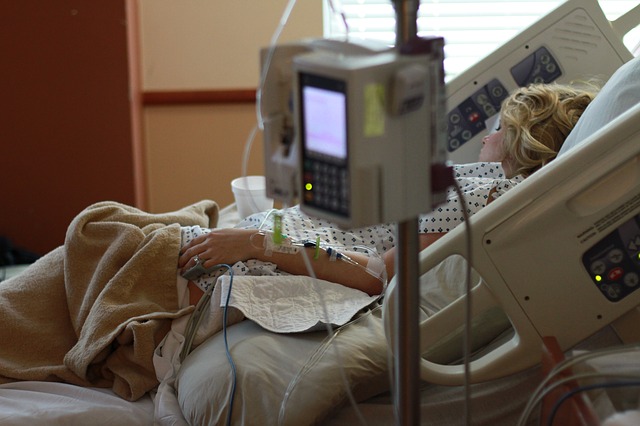 A woman who was in coma (vegetative state) for 14 years at a nursing facility, Hacienda Healthcare in Pheonix, Arizona gave birth to a healthy baby boy on December 29, 2018. This has stunned the medical staff looking after her and the local police authorities.
The Phoenix Police have now opened an investigation into a "likely sexual assault" on the woman, whose identity has not been revealed. They have started questioning the staff at Hacienda Healthcare and other visitors to the patient's room.
The Hacienda Healthcare told a local CBS News affiliate that none of the staff members were aware that the patient was pregnant until she was moaning and gave birth to the baby boy.
The nursing facility has said on its website that it has launched an internal investigation and will also fully cooperate with the police authorities to get to the truth of the matter.
David Leibowitz, a spokesman of the Hacienda Healthcare, said that the health facility is also reviewing its processes, protocols and people to ensure the safety of its patients.
The local nursing facility had been in the news earlier for the wrong reasons when its patients complained of sexual harassment and intimidation by the staff, reported the ABC news.
An official statement from Hacienda Healthcare said that they have only recently become aware of the "deeply disturbing incident" and "will continue to cooperate fully with the law enforcement agencies over the matter."
The Phoenix police sources told the CBS News that they might end up collecting the DNA samples of the staff members at the nursing facility if they don't cooperate. There are also questions looming large over the security of the patients.
Meanwhile, an Arizona based Gynaecologist told the CBS News that with no prenatal care, the patient's life was in danger for all these months when she was pregnant and her giving birth to a healthy and alive baby boy is nothing short of a miracle.
"She definitely would have felt the labour pain and with no medical assistance around, her labour must have lasted longer. It is alarming that none of the staff members was aware of her pregnancy and she survived with no prenatal care at all," the doctor added.