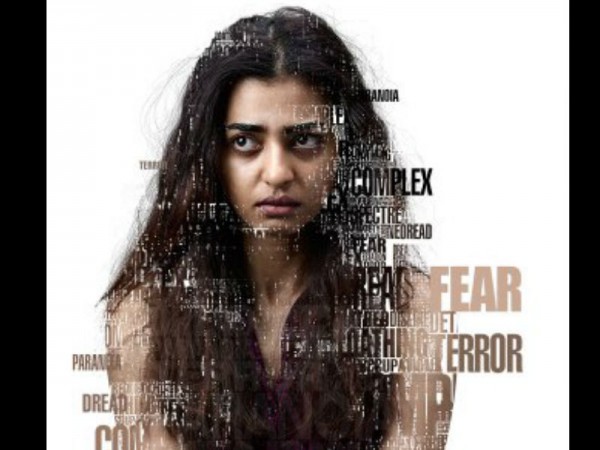 Makers of Radhika Apte's upcoming movie "Phobia" have released the trailer of the film and it appears to be everything that a psychological thriller should be. The trailer of "Phobia" shows that Radhika plays the character of a girl who is scared of going out of her house and at the same time she is afraid of staying indoors.
The trailer of the film shows that Radhika's character, Mehak, is suffering from severe agoraphobia (an anxiety disorder in which the sufferer thinks the environment to be unsafe). The video also suggests that she develops the phobia after she becomes a victim to sexual assault.
The actress is known for delivering powerful performances and looks like this will be one of the most intense roles that Radhika has played on screen to date. The trailer includes much action and thrill and it is good enough to keep the audience hooked. However, this Hindi movie "Phobia" seems to have uncanny resemblance to a 2014 Hollywood movie by the same name, starring Michael Jefferson. The lead character in the Hollywood film also suffers from the same anxiety disorder after his wife dies in a car accident.
Directed by Pawan Kripalani, "Phobia" is the first psychological thriller of Radhika's career and she is very excited about the movie. "Phobia is the first psychological of my career and also one of the most challenging and complex characters that I have ever played," Radhika told the Times of India.
"Today, living with fear is an everyday affair. All of us are phobic about something. I wanted to make a film that captures our fears and the paranoia of daily urban life," said the director. Produced by Eros International and Next Gen Films, "Phobia" is slated to be released on May 27.
Click here to watch the the trailer of "Phobia."