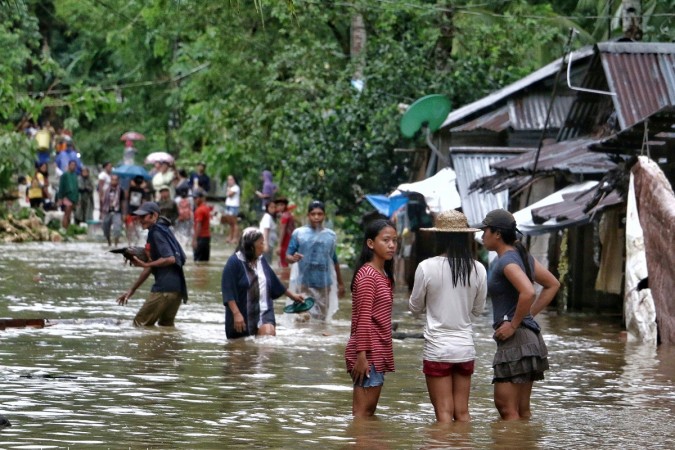 The Philippines has been battered by tropical storm Urduja, which, until now, has claimed 30 lives and about 24 others are said to be missing. Heavy rains have lashed the island of Biliran in the eastern Philippines since Saturday, December 16, causing landslides and flash floods.
The storm carried sustained winds of 55 kilometers and remained mostly over the eastern part of the nations. Due to these threats, about 90,000 people have been forced to flee their homes and a police official explained that "rocks as big as cars" had come crashing down the mountains.
"Rocks as big as cars fell on concrete houses after three days of continuous, heavy rain" in the mountainous district of Lucsoon, chief inspector Lilibeth Morillo told AFP.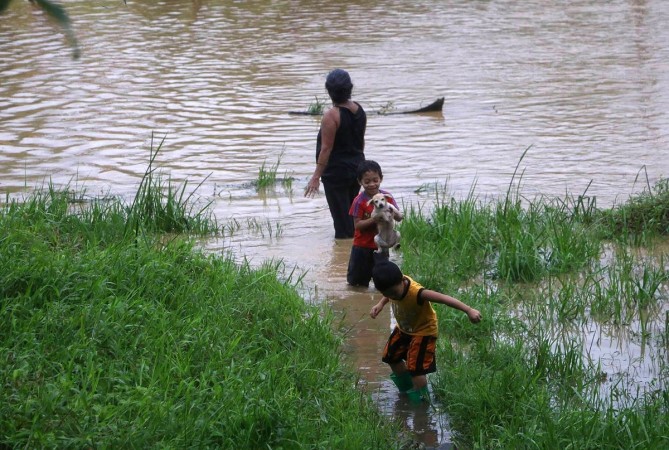 Adding to the woes, the storm 2known locally as Urduja, has also caused power outages in several areas of the island. Ferry services and flights in the island have also been disrupted due to incessant rains and about 15,000 holiday travellers have been stranded on the island.
Now that the weather has improved a little, authorities are carrying out widespread search and rescue operations and bulldozers are being used to dig through landslides under which several homes and structures remain buried. Meanwhile, authorities aren't very sure of finding survivors. "There is an assumption that the missing are already dead," Sofronio Dacillo, a provincial disaster risk reduction and management officer told AFP.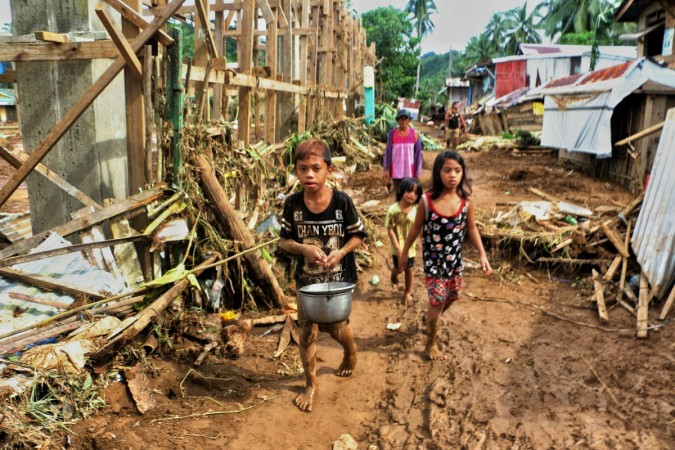 The possibility of electricity being restored also remains bleak and roads too have witnessed major damage. "It was like two months of rain fell on one day in Biliran. And because of this, the soil really softened and that is also why so many bridges were destroyed," said President Rodrigo Duterte's spokesman Harry Roque.
Duterte is set to visit the storm hit areas in the coming days, and the authorities believe that the weather would improve by Tuesday, December 19.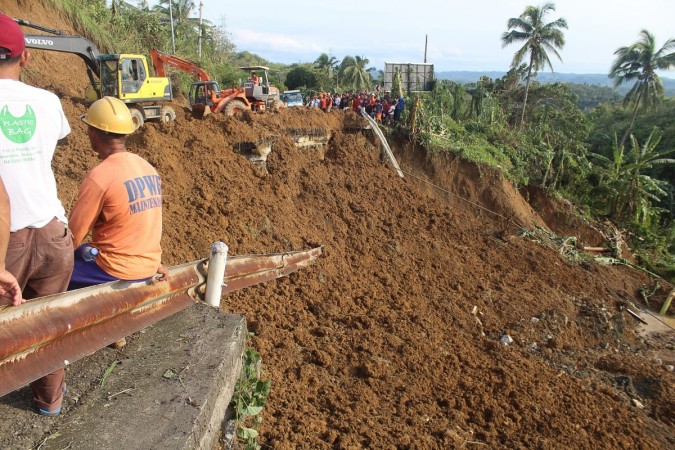 The last time the country faced a deadly typoon was in 2013 when it was battered by Haiyan killing over 6,000 people. Haiyan, locally known as Super Typhoon Yolanda, is said to be the deadliest typhoon on record and the Philippines is yet to completely recover from the trail of disasters it left behind.