Philippines President Rodrigo Duterte has said that he will kill his son if drug trafficking allegations against him are true. He also assured that police officials, who carry out the hit against the younger politician, will be protected from prosecution.
Duterte's son, 42-year-old Paolo, appeared before a senate enquiry this month to deny the accusations made by an opposition lawmaker. Paolo has also been accused of being a member of a Chinese triad who assisted in a huge shipment of crystal methamphetamine from China.
The opposition lawmaker had also alleged that Paolo and the president's son-in-law were involved in a criminal syndicate called the "Davao Group". The duo, however, denied any involvement in the syndicate.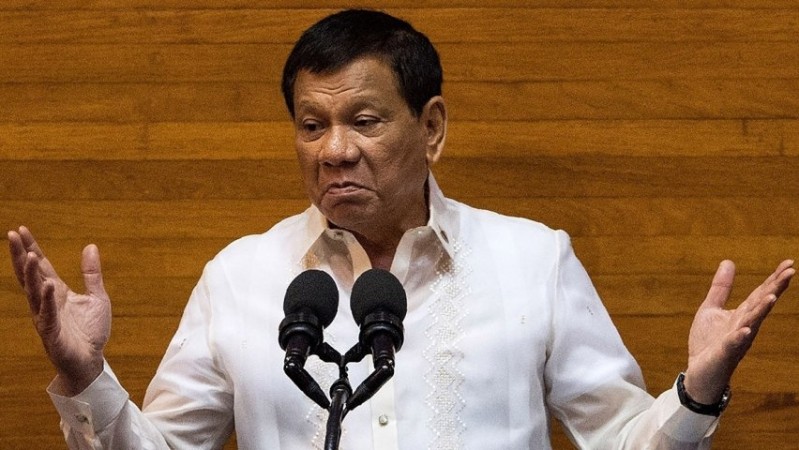 Although the Philippines President did not make a reference to the allegations laid against him, he mentioned specifically in a statement that none of his children were involved in drug trafficking, and that they would face the harshest form of punishment if it was found out that they were.
"I said before my order was: 'If I have children who are into drugs, kill them so people will not have anything to say'," Duterte said in an address to government workers at the presidential palace in Manila.
"So, I told Pulong (Paolo's nickname): 'My order is to kill you if you are caught. And I will protect the police who kill you, if it is true'," he said.
Duterte has been embroiled in controversies ever since he took over as the President in June. He has encouraged citizens in the Philippines to bring drug peddlers to justice in the country as part of his crackdown on suspected drug dealers and users. According to reports, nearly 1 lakh drug traffickers and addicts have been killed in the crackdown.
Duterte has often threatened drug suspects with death. Earlier this year, he had said that he would be happy to "slaughter" three million drug addicts, and described children shot dead in the drug war as "collateral damage".
However, Duterte has also repeatedly insisted that he has never asked police to do anything illegal and that the officials must only kill in self-defence.
Duterte denies all allegations of corruption, and insists he is an anti-graft crusader who lives a humble lifestyle. In this month's senate hearing, the opposition lawmaker said Paolo Duterte, who is vice mayor of Davao, and the president's son-in-law were involved in a criminal syndicate called the "Davao Group".
The pair denied any wrongdoing.