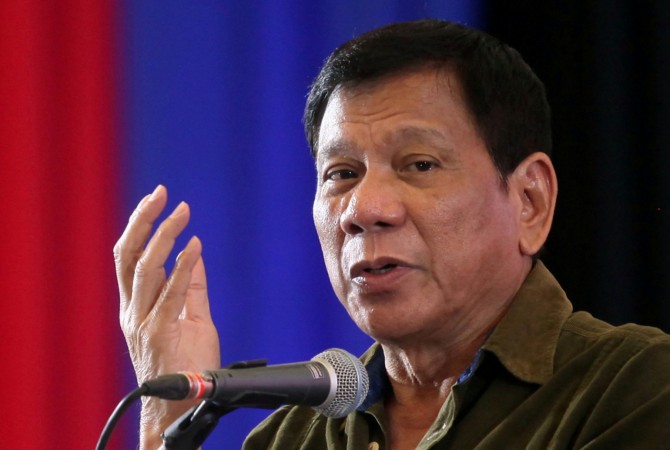 Philippine President Rodrigo Duterte ordered the murder of his political opponents and criminals, a former death squad member alleged on Thursday.
Edgar Matobato, a 57-year-old former Filipino militiaman, testified before Philippine's Senate and said that Duterte had ordered him and other members of a liquidation squad to conduct the killings when the president was still a city mayor and eyeing the presidential seat. Duterte's anti-drug campaign has left over 3,000 suspected drug users and dealers dead since he became the president in June.
Matobato told the Senate committee that he had heard Duterte order the killings and that he himself had carried out around 50 abductions and killings, including one where they fed a man to a crocodile in the Davao city in 2007.
The Senate committee was headed by Senator Leila de Lima who is a staunch critic of Duterte's bloody anti-drug campaign. The Philippine president had earlier accused de Lima of being involved in illegal drug sales. Duterte had alleged that de Lima's former driver used to take money from detained drug lords. She, however, has denied the allegations.
The hearing, which was televised in the country, was terminated for a brief period while the senators discussed the security requirements that will be given to Matobato after his serious allegations against the country's president.
"Our job was to kill criminals like drug pushers, rapists, snatchers," Matobato said under oath on national television. He also added that some of the targets of the Philippine president were not criminals but Duterte's political opponents.
The spokesperson of the Philippine President denied all the allegations, adding that government investigations when Duterte was the city mayor had come to no conclusion because of lack of evidence.