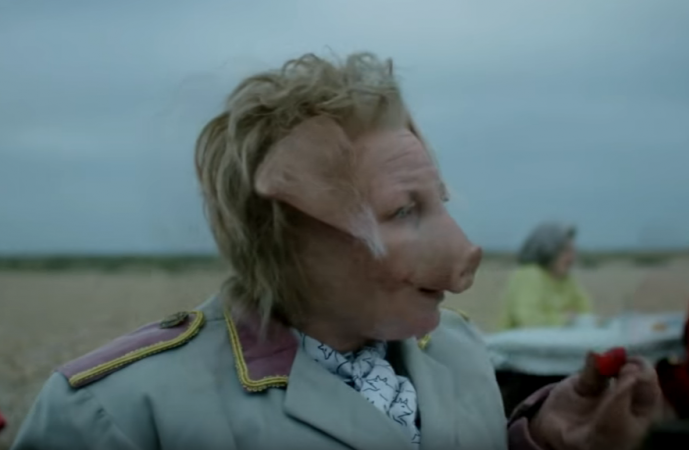 Philip K Dick, the man behind some iconic science fiction movies like Blade Runner, Minority Report and Total Recall, comes to the small screen with his new TV show, Electric Dreams. Putting together a slew of crazy plotlines, the show recently dropped the first trailer and it is mind-bending.
The series will be based on a few selected short stories penned down by the author. A glimpse of which was given in the two-minute trailer. Though the trailer doesn't highlight one particular storyline, the trailer is packed with a pig man, creepy children running in forests, robots, aliens and what not!
Also Read: Why Netflix's Atypical received intense backlash from the critics?
The sci-fi movie is treated as an anthology treatment with the aim to adapt as many stories as possible in every season. For now, Electric Dreams is presenting first season with 10 stories with every episode lasting an hour.
According to Den of Geek, the first season is incorporating: The Commuter, The Impossible Planet, Crazy Diamond, Father Thing, Real Life, The Hood Maker, Kill All Others, Autofac, Safe And Sound and Human Is.
The overall theme of the series is dark and each episode could urge viewers to think and introspect. The episodes could also be disturbing.
Brilliant stories need amazing story tellers and Electric Dreams has some great names involved. There have been nine different directors involved in the making. They include Michael Dinner, David Farr, Francesca Gregorini, Tom Harper, Peter Horton, Julian Jarrold, Marc Munden, Dee Rees and Jeffrey Reiner.
The star cast includes Bryan Cranston, The Babadook's Essie Davis, Game Of Thrones' Liam Cunningham (aka The Onion Knight) and Grabbers' Ruth Bradley. Den of Geeks reveals that other big names are involved too. They include:
Timothy Spall stars in The Commuter; Steve Buscemi shares Crazy Diamond with Julia Davis; Jack Reynor and Benedict Wong are in The Impossible Planet; Greg Kinnear and Mireille Enos are in Father Thing; Anna Paquin and Terrence Howard are in Real Life; Richard Madden and Holiday Grainger are in The Hood Maker; Bates Motel's Vera Farmiga graces Kill All Others; Autofac has Jannelle Monae and Juno Temple; and Safe & Sound has Maura Tierney alongside Annalise Basso.
Watch the trailer here:
The show is produced by Bryan Cranston and written by Ron Moore and Michael Dinner. The episodes will air on Channel 4 in the UK after which it'll be available on Amazon Prime.