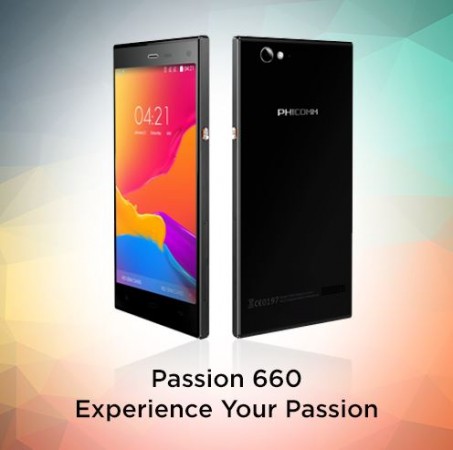 Phicomm is the latest Chinese vendor in the Indian market that is looking to take a profitable share from the budget smartphone market. With the release of Passion 660 in India, Phicomm has challenged every other vendor that is looking to find itself a secure place in the competitive market. Priced at ₹10,999, Phicomm Passion 660 is a premium budget device worth checking out while shopping.
From a wide range of budget smartphones in India, we handpicked a few handsets that secured a respectable image in the eyes of critics and consumers to compare them with the latest Chinese entry. In this comparison, we will find how the Phicomm Passion 660 fares against Asus Zenfone 2 and Lenovo S60 based on their specs, features and price.
Display
Starting with the new entry in the market, Phicomm Passion 660 features a 5-inch Full HD IPS display with an impressive pixel density of 441ppi. The display is protected by Corning's Gorilla Glass shield. Comparitively, Lenovo S60 and Asus Zenfone 2 pack identical 720p displays while the Asus smartphone display measures 5.5 inches and Lenovo S60 measures 5 inches, diagonally. The pixel density on both phones is not close to what Phicomm offers, which is quite obvious given the HD resolution.
Processor
Phicomm Passion 660 is powered by a 1.65GHz octa-core Qualcomm Snapdragon 615 processor with Adreno 405 GPU for graphics. As for the Asus smartphone, Zenfone 2 is run by a 1.8GHz quad-core Atom Z3560 processor and Lenovo S60 uses a Qualcomm Snapdragon 410 chipset.
Clearly, Phicomm Passion 660 is a front runner once again with its octa-core processor.
RAM and Storage
All three smartphones have a tie in the RAM department as they pack 2GB RAM space, but there is a difference in the storage. The Phicomm Passion 660 and Asus Zenfone 2 come with 16GB onboard storage, expandable up to 64GB via microSD cards, while Lenovo S60 gets 8GB storage with support up to 32GB on the microSD slot.
Camera
On the rear side of all three phones, you will find a 13mp sensor with flash and the front area is fitted with a 5mp shooter. Users will not be giving up much on the camera department as the image quality on all three phones will come in close proximity. Asus Zenfone 2 offered promising results in real life test, but we are yet to find the image quality on the other two handsets.
Battery
Phicomm Passion 660 packs a 2,300mAh battery and Lenovo S60 is powered by a 2,150mAh unit while Asus Zenfone 2 has the largest of all, measuring at 3,000mAh.
Price
Effective pricing is very crucial for good sales and Phicomm makes the best offer. The Passion 660 is launched at ₹10,999 while Lenovo S60 and Asus Zenfone 2 carry a price tag of ₹12,999 each.
Verdict
Based on the specs, Phicomm Passion 660 has won over its comparing rivals in more than one category. It has a better display, faster processor and most importantly priced lower than others. Even in the categories where it doesn't beat its rivals, such as battery, camera and RAM, Phicomm offers a challenging spec-sheet. But if you are going by branding, Asus and Lenovo has an upper hand due to their longer presence in the market.