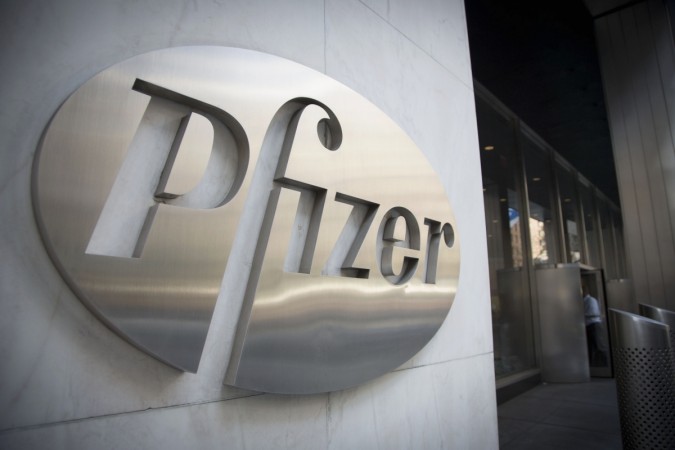 Pfizer Inc. announced Friday that the U.S. Food and Drug Administration (USFDA) has given an expanded approval to a Pfizer drug that treats a small subset of lung cancer patients with a rare mutation.
The expanded approval has been given to Xalkori capsules or crizotinib to treat people with advanced (metastatic) non-small cell lung cancer (NSCLC) whose tumours have an ROS-1 gene alteration. Xalkori blocks the the activity of the ROS-1 protein in tumours, preventing NSCLC from growing and spreading.
The twice-a-day drug was initially approved in 2011 for another subset of lung cancer patients who have an abnormal gene that stimulates tumour growth. The most common side effects of Xalkori include vision disorders, nausea, swelling, diarrhoea and inflammation.
In a statement by the USFDA, the agency said, "Xalkori is the first and only FDA approved treatment for patients with ROS-1 positive NSCLC."
"Lung cancer is difficult to treat, in part, because patients have different mutations, some of which are rare," said Richard Pazdur, M.D., director of the Office of Hematology and Oncology Products (OHOP) in the FDA's Center for Drug Evaluation and Research (CDER). "The expanded use of Xalkori will provide a valuable treatment option for patients with the rare and difficult to treat ROS-1 gene mutation by giving health care practitioners a more personalised way of targeting ROS-1 positive NSCLC," he said.
The USFDA approval is based on a study that included 50 patients with ROS1-positive metastatic NSCLC, treated with 250 mg of Xalkori given two times a day orally. The agency said, according to the results, 66 percent of participants experienced a complete or partial shrinkage of their NSCLC tumours, an effect that lasts an average of 18.3 months.
Pfizer stated that Xalkori was the first ALK inhibitor approved in the U.S. and with it, as many as 8,000 patients has been treated to date. The USFDA had granted Xalkori expanded-use application breakthrough therapy designation last April and priority-review status in December.
The company also stated that the European Medicines Agency (EMA) is reviewing an application to extend the marketing authorisation of Xalkori to include the treatment of adult patients with ROS1-positive advanced NSCLC. In Europe, Xalkori is indicated for the first-line treatment of adults with ALK-positive advanced NSCLC and for the treatment of adults with previously-treated ALK-positive advanced NSCLC.
In its statement, the USFDA said, "Lung cancer is the leading cause of cancer-related deaths in the United States, with an estimated 221,200 new diagnoses and 158,040 deaths in 2015, according to the National Cancer Institute."