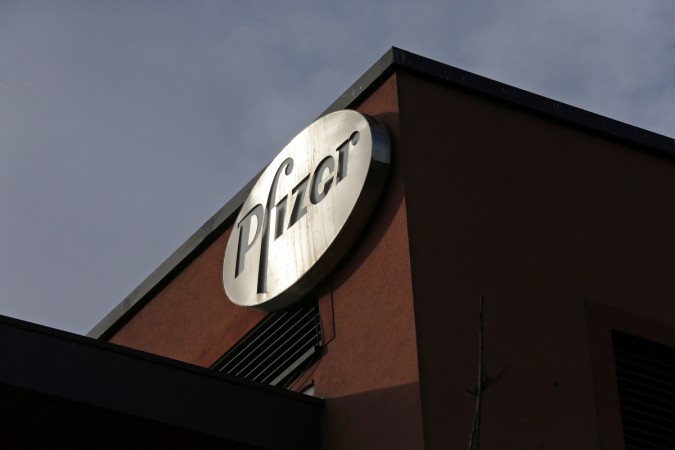 After India banned over 300 combination drugs including cough syrups Phensedyl and Corex, March 10, US-based pharmaceutical company Pfizer Limited said Monday, March 14, it has discontinued the manufacture and sale of Corex cough syrup with immediate effect.
A combination drug includes two or more active pharmaceutical ingredients combined in a single-dosage form, manufactured and distributed in fixed doses.
"A government of India notification, dated March 10, 2016, has prohibited the manufacture, sale and distribution of a fixed-dose combination of Chlopheniramine Maleate + Codeine Syrup with immediate effect. In view of this, the company has discontinued the manufacture and sale of its drug 'Corex' with immediate effect." the company said in a filing to the Bombay Stock Exchange (BSE).
Pfizer Limited said the Corex drug recorded a sale of Rs 176 crore for the nine-month period ending December 31, 2015. The company said the ban is likely to have an adverse impact on its revenue and profitability, and that it is exploring all the available options in this issue.
Phensedyl, another combination made by U.S. drug-maker Abbott Laboratories, accounts for one-third of the India's cough-syrup market. Phensedyl contributes to 3 percent of the company's market revenue in India, according to Reuters.
"Our concern is patients may not have access to some medicines which have been approved by the DCGI (Drug Controller General of India) and are being used safely and effectively in India for years," an Abbott official was quoted by the Economic Times as saying.
He said some of the formulations in the combination drugs have been the treatment of choice in certain medical conditions.
Market research agency PharmaTrac meanwhile was quoted as saying by ET that Abbott may take a hit of Rs 485 crore and Pfizer Limited a hit of Rs 368 crore as a result of the government move.
The government notification issued March 10 by Union Health Ministry Joint Secretary KL Sharma said various combination drugs, after examination by an expert committee, were found to be risking the lives of humans. The committee had submitted its recommendations to the Central government on the prohibition of manufacture, sale and distribution of such drugs.
The Centre has ordered a ban on the manufacture, sale and distribution of such drugs under Section 26(A) of the Drugs and Cosmetics Act, 1940, the notification said.
In 2014, the government appointed an expert committee to review over 6,000 combination drugs which entered the market based only on state regulators' approval. The committee was supposed to classify the drugs into rational, irrational, and those that need further studies, Sharma was quoted by the Reuters as saying.
He said based on the responses from the committee and assessment of products, more than 300 drugs have been banned.
Meanwhile Shares of Pfizer Limited slumped 5.33 percent from its previous close to Rs 1,825 and that of Abbott fell 0.04 percent to Rs 4,849 at 11:41 a.m. Monday at the BSE.