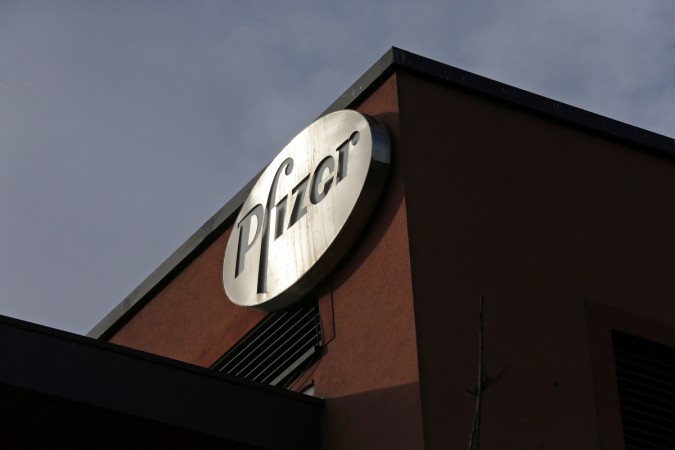 Global drug major Pfizer would acquire Anacor Pharma for $5.2 billion to strengthen its dermatology portfolio, the New York-based company said in an official statement on Monday.
The announcement comes after nearly a month of the termination of $160 billion Pfizer-Allergen merger.
The acquisition is aimed to give Pfizer access to Anacor's flagship product, Crisaborole — a non-steroidal anti-inflammatory drug used for the treatment of mild-to-moderate atopic dermatitis or eczema.
Crisaborole is currently under review of the U.S. Food and Drug Administration (USFDA), which is likely to be completed by Jan. 7, 2017.
Pfizer said that if the drug is approved by the USFDA, Crisaborole has the potential to reach or exceed $2 billion peak year sales.
There is currently no cure for eczema, but treatments can ease the symptoms. The current line of treatments includes moisturisers and topical corticosteroids, according to the National Health Service, England.
Due to no viable eczema treatment in the market right now, major global pharma firms are lining up before the USFDA to get their drugs approved.
On April 1, drug makers Regeneron Pharmaceuticals Inc and Sanofi said that the clinical trials for their breakthrough eczema drug have proved to be successful and that they would seek the regulatory approval for the drug now.
Pfizer, which has a strong presence in inflammatory and immunology drugs portfolio, would enter the eczema treatment market with this deal.
"Crisaborole is a differentiated asset with compelling clinical data that, if approved, has the potential to be an important first-line treatment option for these patients and the physicians who treat them," said Albert Bourla, group president of Pfizer's Global Innovative Pharma and Global Vaccines, Oncology and Consumer Healthcare Businesses.
Bourla further said that with this deal, Pfizer will be well-positioned to maximise Crisaborole's commercial potential through its relationships with pediatricians and primary care physicians.
Atopic dermatitis or eczema is a common, relapsing, chronic, inflammatory skin disorder, with patients displaying a chronic rash characterised by inflammation and itching, often occurring in folds of the skin with symptoms lasting up to 14 days or more. Nearly 18 to 25 million people in the U.S. suffer from this condition, including between 8 and 18 percent of them being infants and children.