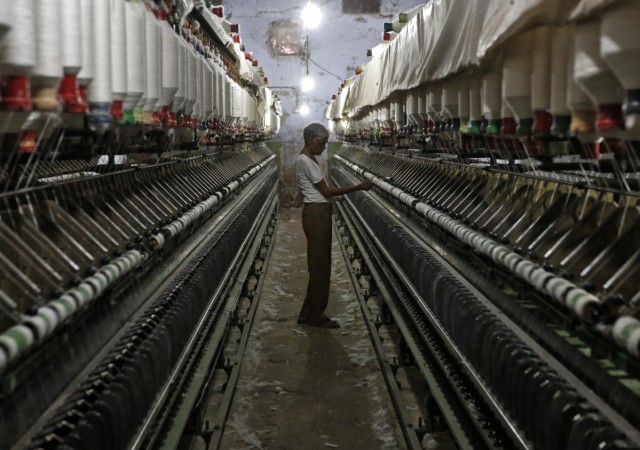 India's retirement fund manager Employees' Provident Fund Organisation (EPFO) has irked trade unions by offering 8.80 percent interest for FY2016 after suggesting a month earlier that it was in a position to pay 8.95 percent.
The rate proposed by the EPFO's financial, investment and audit committee is higher than the 8.75 percent for the current financial year.
The EPFO's central board of trustees recommended the interest rate at a meeting chaired by Union Labour Minister Bandaru Dattatreya in Chennai on Tuesday.
"We have strongly protested the move to declare rate of interest at 8.80 percent in the CBT meeting today. At 8.95 percent, the rate declared by the financial and investment panel of the EPFO, it is left with a surplus of 91 crore. We have not agreed to it," The Hindu reported, citing Prabhakar Banasure, a member of the committee.
Banasure is the secretary of the Bharatiya Mazdoor Sangh (BMS), affiliated to the ruling Bharatiya Janata Party (BJP).
The committee, which consists of representatives from employees, employers and the government, projected that the EPFO will earn more than Rs.34,844 crore in 2015-2016, and that will suffice to offer an interest rate of 8.95% to its subscribers, the Mint reported.
"BMS has advocated for a 9% rate of return," the Mint quoted him as saying.
The EPFO has a subscriber base of about 40 million people.
The news comes ahead of the Union Budget 2016-2017 in which the NDA government has agreed to make a provision of Rs 1.02 lakh crore for increased pay and allowances as recommended by the 7th Central Pay Commission, benefiting 48 lakh Central government employees and 55 lakh pensioners.
Major trade unions such as the Left-supported Centre of Indian Trade Unions (CITU), Congress-affiliated All India Trade Union Congress (AITUC) and BMS have opposed the proposals of the commission.