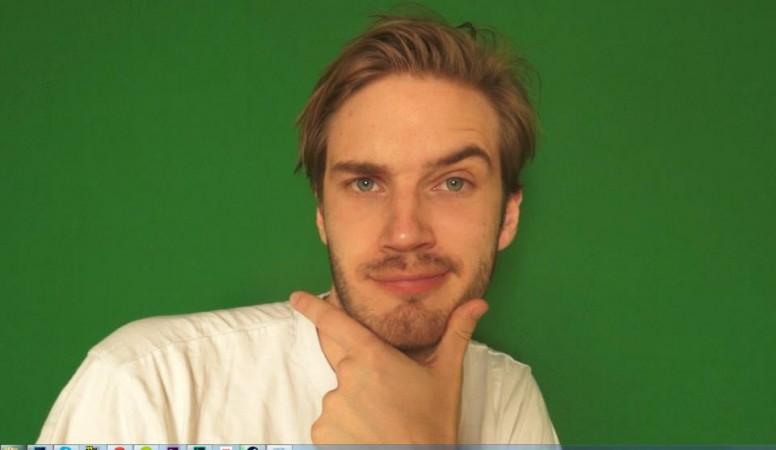 Popular YouTube personality PewDiePie, whose real name is Felix Kjellberg, has announced his decision to delete his YouTube channel now that he has 50 million subscribers. According to his tweet, he will delete his channel by 5 pm GMT, which is 12 pm EST.
In an earlier rant, he accused YouTube of killing his channel, saying they were promoting click-bait videos instead of those with concrete content. He alleged that YouTube was promoting "videos that have nothing to do with personality, has nothing to do with content, just has a really great title and a really great thumbnail."
"YouTube is trying to kill my channel. It is clear. It is happening if you watch my analytics. It is all going down," said Kjellberg. The YouTuber made approximately $15 million from the service last year, and fans have been urging him to reconsider his decision to discontinue his channel.
"First Donald Trump becomes president now pewdiepie might delete his channel? wtf 2016 what's your plan," wrote one fan. "PewDiePie getting 50m subs and everyone waiting to see what happens to his account is like the season finale of YouTube 2016," another added.
Quite a number of subscribers also believe it's a gimmick to boost his subscribers. Interestingly, PewDiePie isn't the first YouTuber to announce his decision to delete an account and not follow through with it.
YouTube's response:
According to a spokesperson quoted by Mirror Online, several YouTubers had expressed concern about subscriber numbers dropping in recent times.
"Some creators have expressed concerns around a drop in their subscriber numbers," the spokesperson said. "We've done an extensive review and found there have been no decreases in creators subscriber numbers beyond what normally happens when viewers either unsubscribe from a creator's channel or when YouTube removes spammed subscribers.
"We do the latter to ensure that all creator subscriber numbers are accurate."